Manhunt for survivalist suspected in cop killing puts deer season, local economy on hold in rural Pennsylvania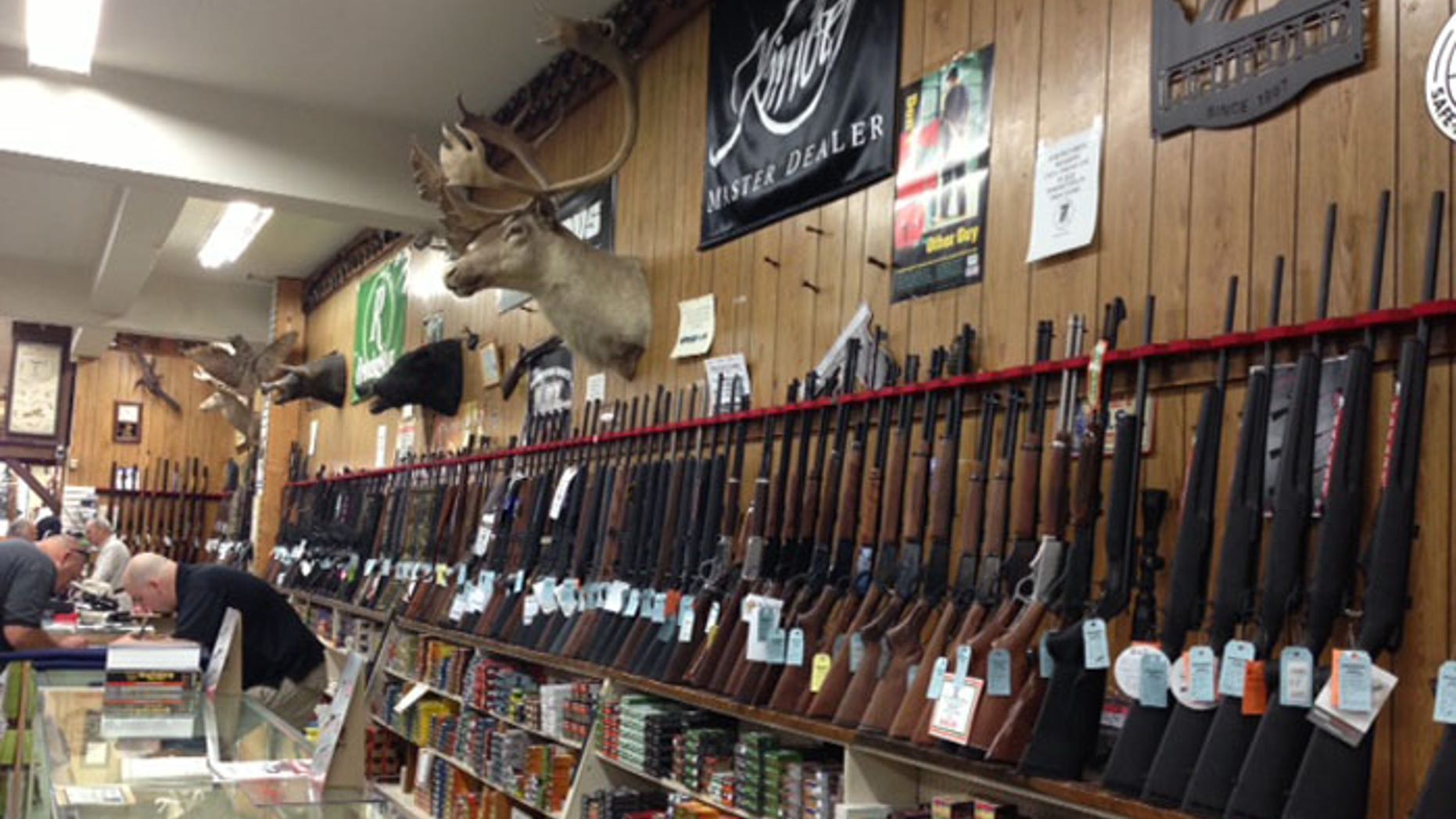 CANADENSIS, Pa. – In northeastern Pennsylvania, where deer season is both a rite of passage and a key to the local economy, the only hunt taking place is the one for a survivalist and suspected cop killer believed to be hiding in the woods and toying with police.
Ever since Eric Frein allegedly gunned down State Police Cpl. Bryon Dickson and wounded another trooper before disappearing into the rugged Pocono Mountain woods surrounding his hometown of Canadensis on Sept. 12, the rural region has been inundated by police and, for a time, media. But as the manhunt nears the one-month mark, the press has largely moved on and the state has canceled hunting season in seven area townships. Hunters can still track their game elsewhere, but the businesses that depend on sportsmen, from taxidermists to bed-and-breakfast proprietors, are cursing the killer police describe as "pure evil."
"It's become commonplace to see armed vehicles driving down the road with troops inside," said Gayle Horowitz, co-owner of The Brookview Manor Inn, in Canadensis, adding that the night air echoes with the constant sound of helicopters.
[image]
Between hunting season and fall foliage, October is typically the Brookview's busiest month of the year. But the restaurant is empty and plenty of vacancies exist now that a killer is believed to be prowling the surrounding woods. Looking out at the vast forest surrounding the 10-room, Colonial-style country inn, she lamented how one of the tiny, rural community's own sons could have turned everything upside-down.
"We're a sleepy little town," she said. "We don't lock doors."
Authorities believe they have Frein, a deadly accurate sniper obsessed with Eastern European war reenactments, contained in a 5-mile radius. On Wednesday, they released pages from a journal found in the woods, in which Frein allegedly described shooting the state troopers. They also detailed campsites where Frein is believed to have lain low, cooking over small fires even as hundreds of heavily armed police hunted him. Police have found pipe bomb booby traps and a gun resting against a tree, but have only had a handful of unconfirmed sightings of Frein.
[pullquote]
Dave Weiss, a hunter who lives in the Monroe County seat of Stroudsburg, understands why the Pennsylvania Game Commission implemented the temporary ban on hunting and trapping. His anger is directed at the man suspected of killing Dickson.
"I'm mad for all of the sportsmen out there," said Weiss. "And this ban affects a lot of people whose livelihood is dependent on hunting. It hurts the entire economy of the Poconos. It has a ripple effect. That area was built on tourism."
[image]
Like many area gun enthusiasts, Frein, who fled into the woods heavily armed, made purchases at Dunkelberger's Sporting Outfitter, on Main Street in Stroudsburg. Jere Dunkelberger, the 67-year-old proprietor of the shop, which sells everything from high-powered rifles and compound bows to hunting knives and fishing gear, said that with a killer on the loose, lives are more important than dollars.
"It's our livelihood, but this is unprecedented," Dunkelberger said. "Everybody's just going to have to buckle down and say, 'Hey gang, this is the way it is and we're going to have to deal with it till it's over.'
"Hopefully this whole thing will come to an end sooner rather than later," added Dunkelberger, who said he has turned over to police the records of sales made to Frein, but believes "to the best of our knowledge," the murder weapon was not bought at his store.
As an avid hunter and owner of Hap's Taxidermy in Blakeslee, Pa., Vince Volz has found both his leisure and livelihood crimped by the suspension of deer and bear hunting.
"I guess I have to accept the fact that they must really feel strong that they have a good chance of catching this guy," Volz said. "That he's still there, still in the area."
With hotels, restaurants, campgrounds and taxidermists all feeling the pinch, the one industry that seems to be thriving is speculation about Frein.
"I am not ruling out the possibility that he had help," said Stroudsburg resident Ian Schreier. "I don't think he's in the county. I think he's left the area. He's long gone. I bet he's in Montana."
Horowitz said she's not surprised Frein has evaded capture for so long.
"It's very dense up here," she said. "You can walk 10 feet into the woods and not see anybody. I can understand how he's eluded them all this time."