Manhunt for sex offender and 2 others who escaped from Florida jail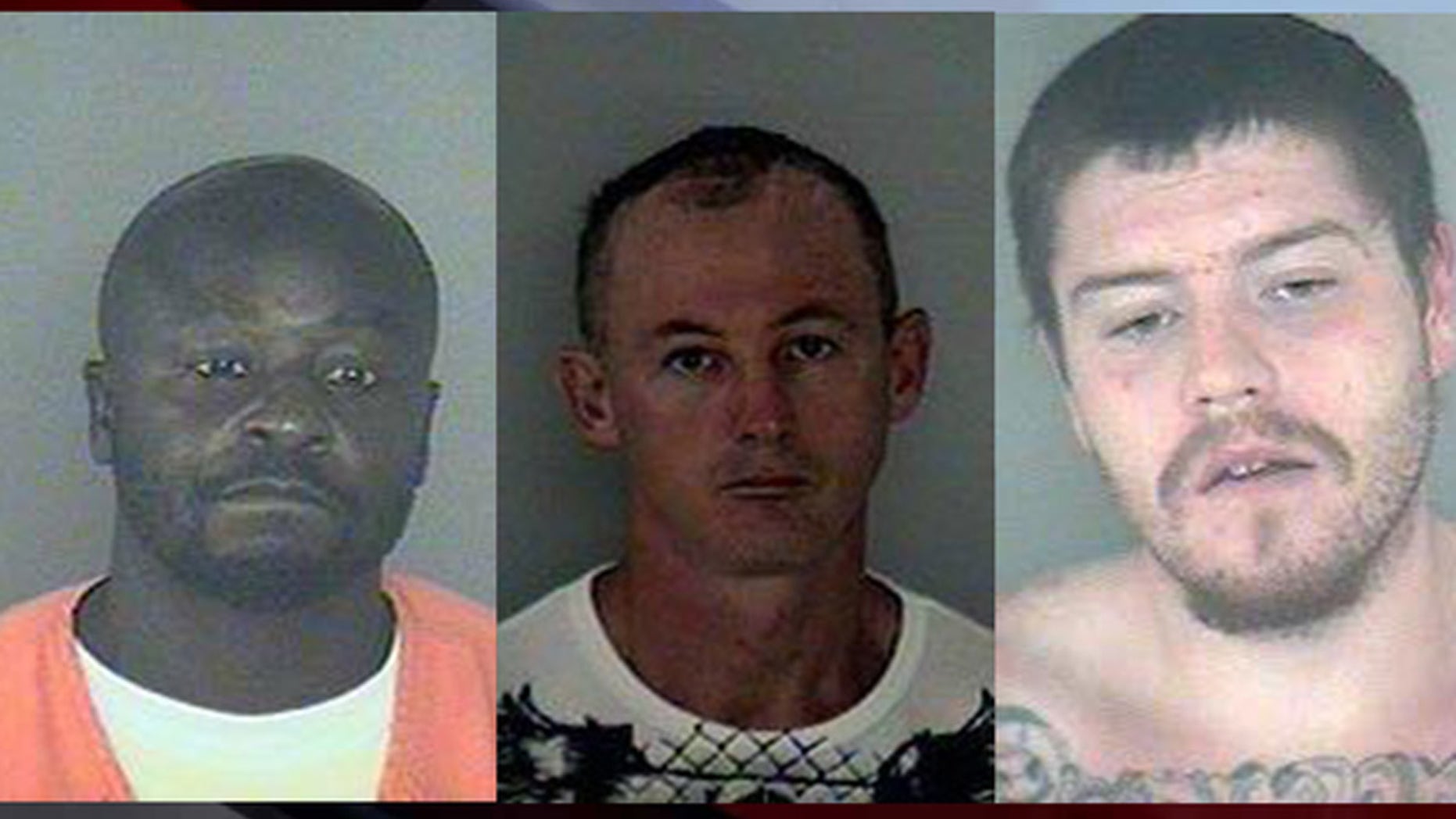 Three dangerous men were on the loose Sunday after breaking out of a Florida jail, and authorities fear the escapees may have slipped out of the area.
The three broke out of the Wakulla County lockup in Crawfordville just after midnight Friday. Schools were closed Friday as a precaution. The escapees were Donald Cotterman, 44, a registered sex offender facing burglary and weapons charges, Joel Cooper, 43, a convicted burglar challenging his conviction and Casey Brandon, 25, a pretrial detainee facing burglary and theft charges.
"We have transitioned from the massive area search to an intelligence-based search," Wakulla Sheriff Jared Miller said Saturday morning.
"The Wakulla County Sheriff's Office along with many assisting agencies continue to follow every lead and tip that comes in aggressively," he said.
"Indications are that the escaped inmates are no longer in the area."
Deputies said the escapees were last seen wearing gray or white sweats and long johns, Fox 13 Tampa reported.
Cotterman and the other two escaped through the ceiling of the jail's law library, the Tallahassee Democrat reported Saturday.
The paper reported that investigators believe the escape involved extensive planning by at least one of the men.
Deputies were reaching out to friends and family of the three men and checking their recent contacts, the paper reported.