Man, woman shot in apparent murder-suicide at NYC's Astor Place during morning rush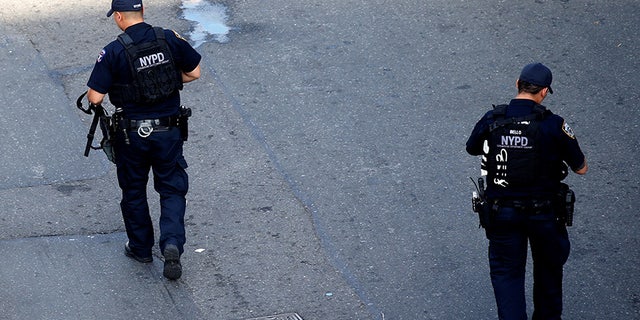 A man and woman were shot in an apparent murder-suicide early Wednesday morning in New York City, which was still reeling from a terror attack the day before.
The two people were shot at the heavily trafficked Lower East Side's Astor Place, across the street from Cooper Union, shortly after 8 a.m. The man and woman were a couple, police said.
Witnesses said they saw the man walk up to the woman and shoot her before shooting himself, ABC7 NY reported.
She was reportedly parking her CitiBike at the time.
The victim and the gunman were taken to Bellevue Hospital in critical condition. No further information was released.
"Definitely heard three [gunshots] clearly, the first one I heard right away," one witness told DailyMail.com. "I was standing in front of Kmart…I saw cops running and responding to the 'pops.'"
The gun was recovered at the scene.
In a statement, Cooper Union said they don't believe the shooting involved any members of the Cooper Union community.
New York University, which has several buildings near Astor Place, asked students to avoid the area.
"There are reports of a shooting near Astor Place. Police are on the scene. Try to avoid the area, and we'll alert you as details emerge," the university tweeted.
Edward Lopez, 27, heard the commotion outside his job at the New York Health and Racquet Club, opposite the shooting.
"I walked around and saw two people lying there, and a little blood but cops were huddling around," he told DailyMail.com. "It just sucks. You think after all that stuff yesterday, things would start to be calming down. You don't want to walk outside and have to fear for your life. It's crazy."