Man with 'George Jefferson'-like walk suspected in killing of Texas Marine veteran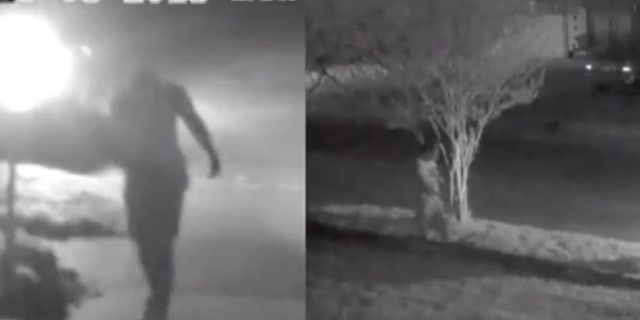 NEWYou can now listen to Fox News articles!
Dallas Police are on the hunt Thursday for a man with a distinct, "George Jefferson type of walk" who is suspected in the murder of a beloved Marine veteran.
Charles Thompson, 57, was shot and killed March 25 at a house in Oak Cliff -- and footage of the suspected gunman has recently been released by police.
"He has that smooth, I want to say to be funny, that George Jefferson-type of walk, and like he was comfortable," Dallas police homicide detective Derrick Chaney told FOX4 News, referring to the distinctive gait of the 70s sitcom character played by Sherman Hemsley and made popular in "All In The Family" and "The Jeffersons."
The station reported there are no known witnesses to the shooting, but some people say they heard gunfire and what sounded like an argument.
Thompson, a 13-year Marine veteran and father of six, was battling addiction problems, one of his daughters told FOX4 News.
"He was the neighborhood handyman, he helped everybody," said Betty Crawford, a neighbor.
Chaney believes the suspect could possibly be a resident of the neighborhood and those with information are urged to call Crime Stoppers at 214-373-8477.