Man who threatened Jews on metal music site faces sentencing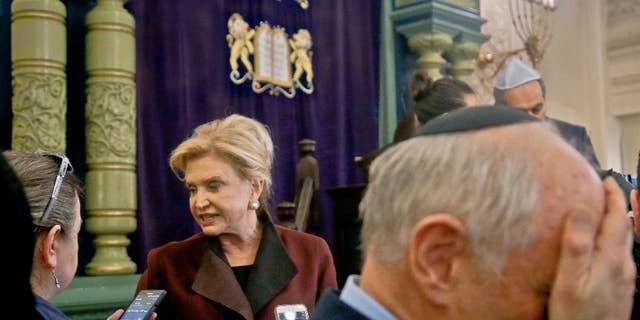 NEWYou can now listen to Fox News articles!
HARTFORD, Conn. – A Connecticut man who posted threats against Jews and synagogues on a metal music internet forum plans to argue at his sentencing that he has served enough time in prison.
Kendall Sullivan faces a judge Monday after agreeing in January to plead guilty to perpetrating a hoax.
Sullivan has been behind bars since July for posting messages on Metalthrone.net that threatened to "slaughter" Jews and "burn their Synagogue to the ground."
Investigators searched the 50-year-old's Stamford home and found more than two dozen firearms, gun parts, high-capacity magazines and hundreds of rounds of ammunition. The FBI says it believed it thwarted a horrific hate crime.
Sullivan and his attorneys say he's been punished enough. Prosecutors plan to argue for a prison sentence of more than a year.