Man who murdered mother and brother had 'brain injury,' family claims
The grandfather of a 19-year-old Texas man who police say murdered his TV food reporter mother and brother said Tuesday the teen had a "brain injury" from multiple concussions and "snapped" the night of the attacks.
Stacy Fawcett, a popular food blogger and Dallas TV personality, and her 17-year-old son, Josiah, were stabbed to death April 8 by Fawcett's oldest son, McCann Utu Jr., according to authorities.
Utu called 911 to report the murders before turning the knife on himself inside the family's Plano, Texas, home, police said. He died at a hospital of self-inflicted wounds a short time later.
"Her heart was just so good."
Stacy Fawcett's father said Tuesday that his grandson's disposition dramatically changed after suffering two concussions within a span of a few months.
"In no way do we hold him accountable," Brent Fawcett said of his grandson, a "standout" athlete who he claims fell on his head while playing basketball for Plano West High School in 2013 and was unable to play again.
"He was going up for a dunk and fell on his head and got knocked out," Fawcett said, adding that Utu suffered another concussion shortly after during a fight inside a locker room.
"He did not pass the test to play again," said Fawcett. "That was taken away and that caused a downward spiral."
"Every one of McCann's friends will say that when he had the concussion, he just changed," he said.
Stacy Fawcett, a 45-year-old single mother from Plano, a Dallas suburb, worked as an on-air TV food reporter for ABC affiliate WFAA and a contributor to CBS radio station KVIL.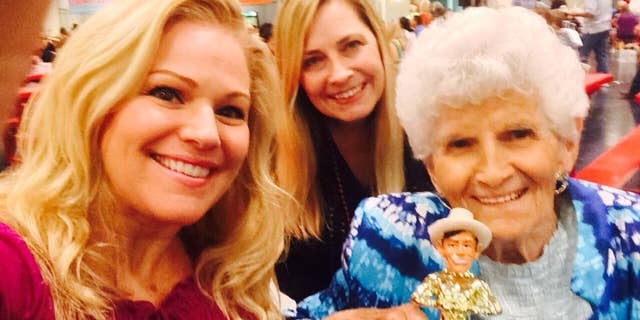 Investigators said Tuesday they have not identified a motive or confirmed Utu's brain injury was to blame for the murders.
"We are aware of the brain injury and that is being looked at," David Tilley, a spokesman for the Plano Police Department, told FoxNews.com. "It has not been determined if that was a factor in what took place."
Tilley said the teenager used a kitchen knife to first attack his mother and then brother around 12:30 a.m. on Friday, shortly after Fawcett emailed recipes to WFAA producers to use in the early morning broadcast. Utu called 911 twice and confessed to the murders, Tilley said, before stabbing himself.
Police are waiting for autopsy reports from the medical examiner as they work to determine a motive, Tilley said.
McCann Utu, Sr., the father of Fawcett's sons, said in a statement released to the media on April 11 that he was "shocked and devastated and obviously still trying to process what has happened."
"My sons were my life and Stacy and I were very proud of the young men they were becoming," he said.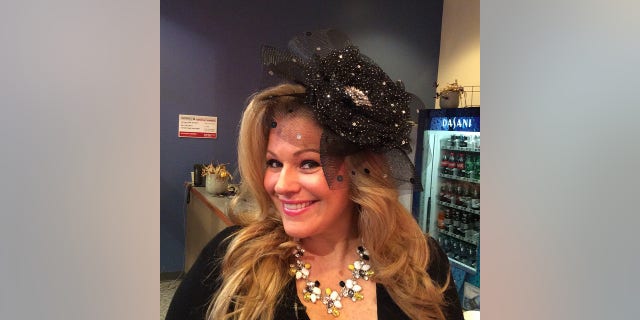 Fawcett, known as "Dallas' Favorite Foodie," on Channel 8's News 8 Daybreak, wrote in her last tweet: "Waaaaaake up Sleepy Heads!! It's SHOWTIME!! #IAMUP News 8 Daybreak."
Fawcett's friends and fans, meanwhile, flooded her Facebook page with moving tributes of a woman described as "an angel among us" who "touched so many with your love and compassion."
"You were the most radiant, beautiful, hard-working AMAZING mother to welcome me to Texas with open arms," wrote friend Sally Evans. "Your big smile, advice on motherhood, attempts at giving me cooking ideas that even I wouldn't ruin were so appreciated. You made everyone feel loved."
In remembering his daughter, Brent Fawcett recalled how an outgoing Stacy made sure all were fed each morning after her food segments -- including a homeless man who sat outside the ABC building.
"Her heart was just so good," he said.
Cristina Corbin is a reporter for FoxNews.com. Follow her on Twitter @CristinaCorbin.