Man who found missing Minnesota girl gives $7G reward to her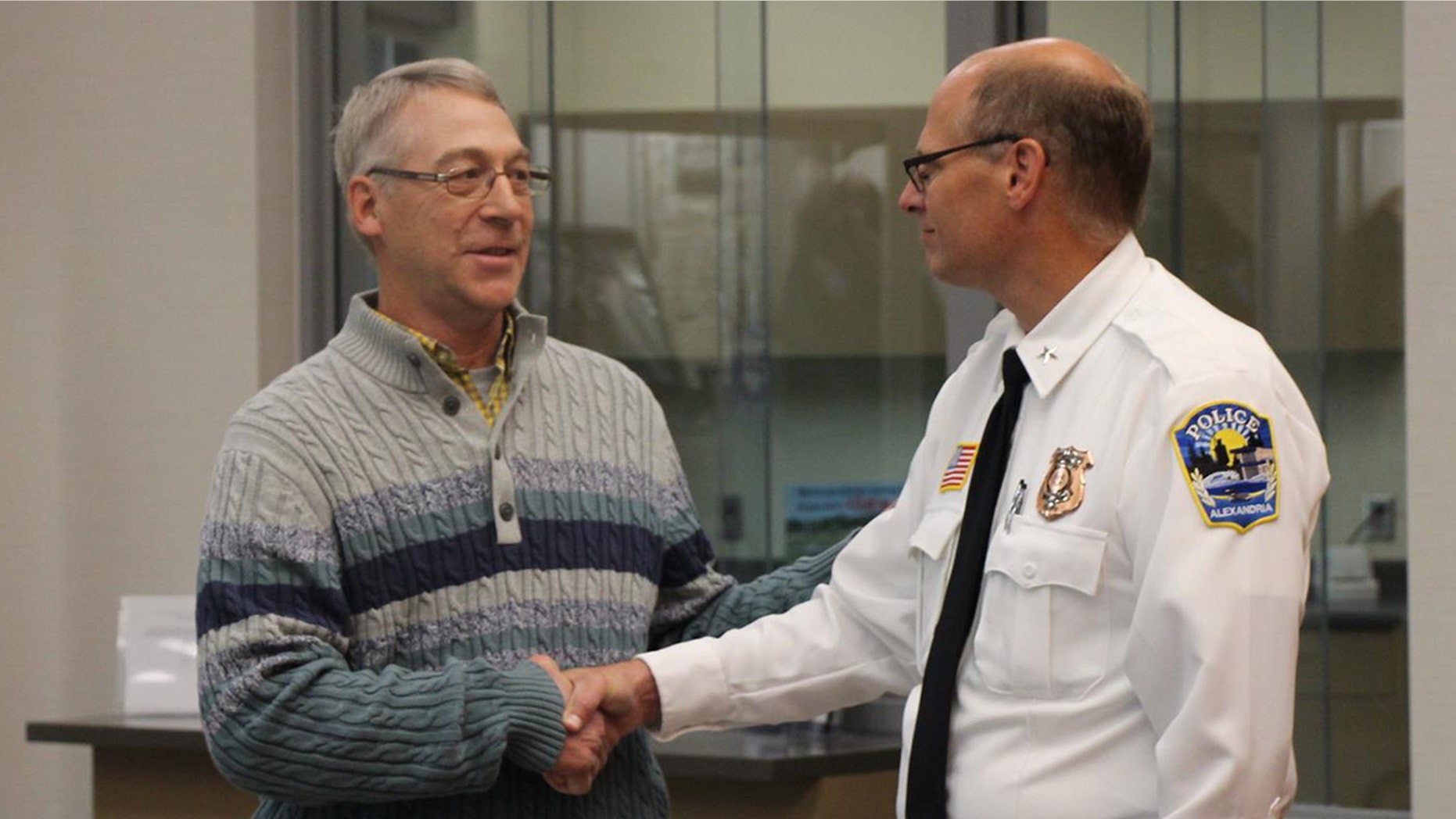 A Minnesota farmer was presented with a $7,000 reward for finding a missing teenage girl — and then just moments later gave the money to the girl, who was a captive of three men for a month.
Earl Melchert, 65, of Barrett, turned the reward money over to the  girl Friday at police headquarters.
"Today we witnessed an incredible example of kindness," Alexandria Police Chief Rick Wyffels said on Facebook.
The 15-year-old girl was abducted from her home on Aug. 8 in Alexandria, Minn., and taken to an abandoned house where she was physically and sexually assaulted.
Fox News does not name alleged victims of sexual assault without their consent.
Fox 9 Minneapolis reported that the girl escaped Sept. 5 by swimming across a lake. Melchert found her when she came running toward him.
Her family posted the reward money seeking information about her whereabouts along with an anonymous donor.
"What no one expected was the kindness and generosity that came straight from Earl's heart today," Wylie said on Facebook. "He believes that young lady that came running towards him that September day is the real hero, and without hesitation, Earl handed the reward over to her, followed by a big hug."
"Thank you Earl, it is people like you that make this world a better place," the chief said.
Melchert told the Twin Cities Pioneer Press that he was in the right place at the right time.
"I did what I had to do," he said.
The girl's mother said she had been waiting to meet Melchert.
"He's really a hero for us," the woman said, according to the paper. "We wanted to thank him. ... He didn't have to help her and he did. He risked a lot of things and put himself in danger."
The three suspects include a friend of the girl's family who lured her from her home.
They each have been charged with kidnapping, criminal sexual conduct, assault and false imprisonment.