Man Turns Himself in 4 Years After Murder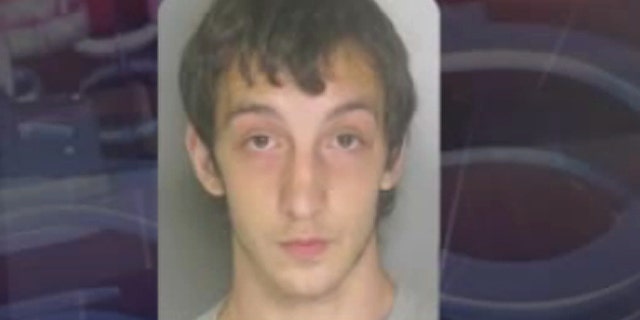 Four years after a homicide investigation failed to yield any suspects, a 22-year-old man showed up at a California sheriff's office, confessed to the killing and turned himself in.
Deputies in Sacramento County say Kirk Jared Rivers walked into the sheriff's department Monday morning and said he was responsible for the 2007 murder of 39-year-old John Pogacar.
"Approximately 10:30 this morning a man walked in the front doors here at the Sheriff's Department, and handed one of our officers a note, basically claiming responsibility for a homicide that happened four years ago," Jason Ramos, spokesman for the Sacramento County Sheriff, told Fox 40.
Authorities were skeptical at first, but say Rivers knew things about the crime that only the killer would know, the station reported.
Rivers was 18 at the time of the killing, and investigators are unclear as to his motive for the crime and why he turned himself in.
Pogacar was stabbed several times inside his home near Rancho Cordova on May 30, 2007. His father found his body.
Friends of Pogacar were elated that the case might be solved after so long.
"We are overjoyed. We are so happy. We've been praying to God that this is what we've been waiting for. His family needs closure," Jesse Jurado told Fox 40.
Jurado was one of the first to learn his friend had been killed.
"He's like the gentle giant. He was a very large man. He stood 6-5, 6-6… you know, he's a big teddy bear, a great guy to be around. He was a beautiful man," Jurado said.
Ramos says Rivers is being held without bail in Sacramento County Main Jail on a murder charge. He is expected to be arraigned later this week.
The Associated Press contributed to this report.
Click here to read more on the 4-year-old case from Fox 40.