Man stops attempted rape of woman with mouth duct-taped in truck; suspect arrested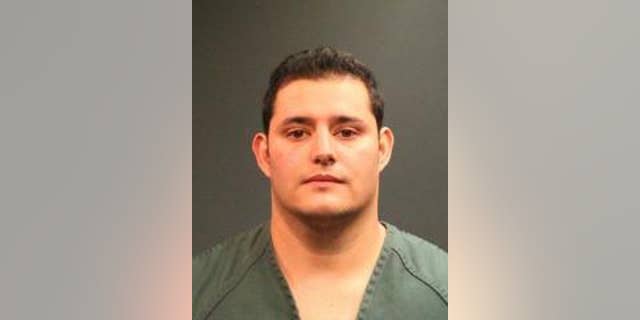 NEWYou can now listen to Fox News articles!
A man heading to work on Monday thwarted an attempted rape after he tapped on a truck's window and spotted a 28-year-old woman in the back with her mouth covered with duct tape and "fear in her eyes," leading him to contact police, officials said.
Taylor O'Neill told FOX11 LA he was heading to work around 4:30 p.m. Monday when he drove down an alleyway in Santa Ana, but couldn't get past a pickup truck that was blocking the road. O'Neill said he honked the horn, but the truck didn't move, prompting him to get out of his vehicle to confront the driver.
"When I tapped on the window [a woman] looked up and I could see the duct tape on her face and the fear in her eyes," O'Neill said.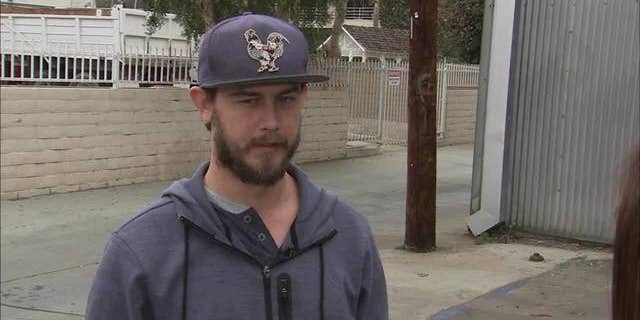 "As soon as I walked up, knocked on the window, she had her mouth duct tapped and he was on he was on top of her in the passenger seat," O'Neill told the 911 operator.
Police arrived and arrested Jorge Alejandro Cruz De Armas, 27, who had earlier offered the woman a ride to a Wells Fargo. Instead of heading to the bank, De Armas allegedly stopped at the alleyway and began attacking the woman after she refused to have sex with him. He began choking the woman and duct-taped her mouth to prevent her screams from being heard — until O'Neill interrupted the alleged assault, police said.
The woman jumped out of the pickup truck and De Armas sped away, police said. But O'Neill had his phone in his hand and snapped photos of the license plate.
"I had my phone in my left hand and I was able to open up my camera and take photos of his license plate as he drove off and I immediately called 911," O'Neill recalled.
Police traced the license plate number and arrested De Armas on several charges, including assault with intent to commit rape. Authorities said they believe there were more victims and are asking anyone with information to come forward.