Man slain in Baltimore police shootout was paroled this year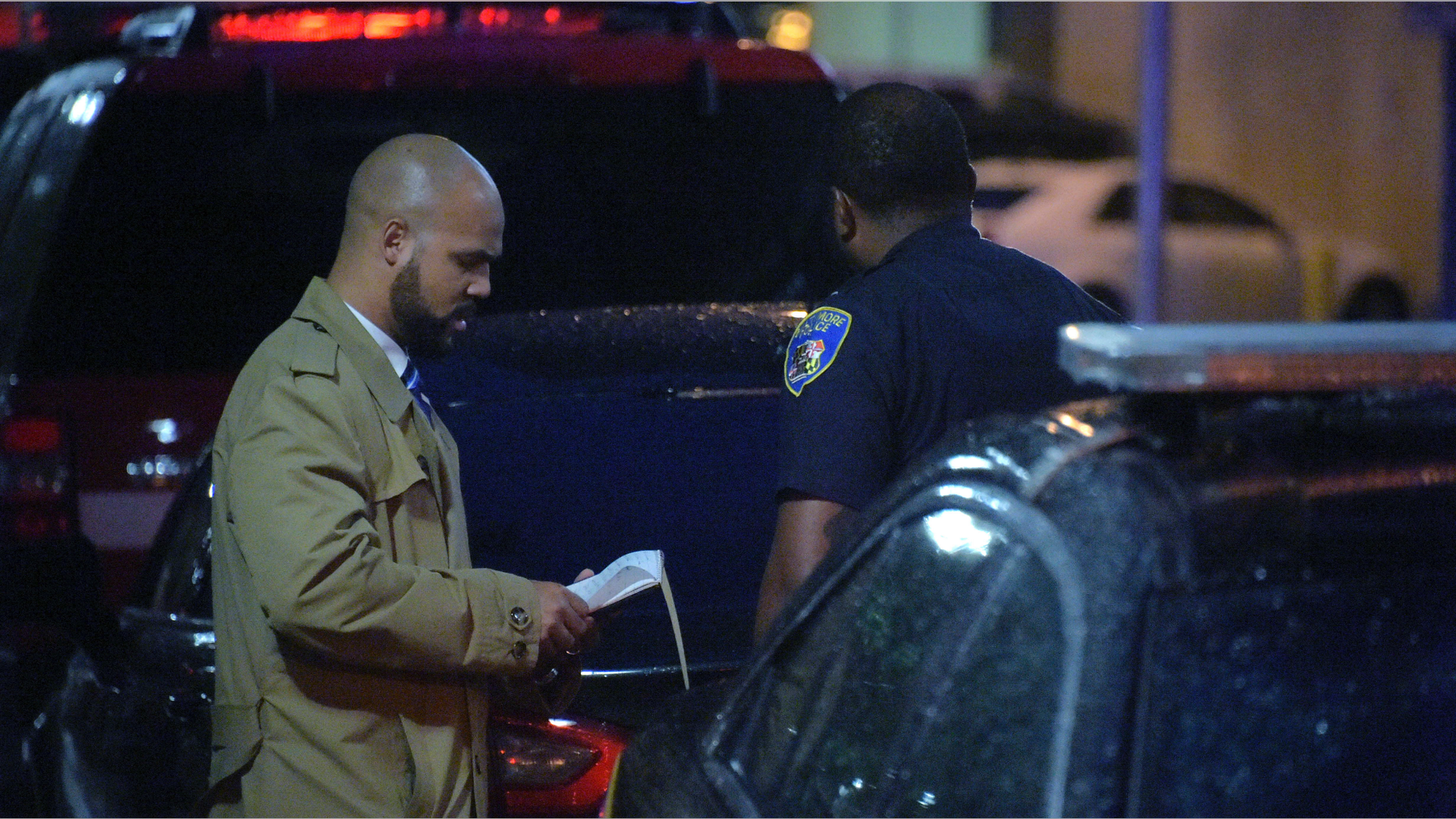 BALTIMORE – The man killed in a weekend shootout with Baltimore police had been convicted as a teenager of killing a man and spent 13 years behind bars until his release earlier this year on parole.
Police on Tuesday identified the man as 29-year-old Nathaniel Sassafras and said in a statement that he was only 15 at the time of the man's fatal shooting.
Interim Police Chief Gary Tuggle said Sassafras was shot Sunday evening when a crime suppression unit encountered the man in an alleyway of a troubled west Baltimore neighborhood. Police haven't released further details of what prompted gunfire.
Officer Phillip Lippe, one of two officers who exchanged gunfire with Sassafras, was shot and released from the hospital the next day, police said. Lippe has been with the department for three years. Officer Steven Foster, a five-year veteran of the force, also fired his gun, police said.
The officers' body worn cameras were activated, but police said one camera was shot and is being sent to the supplier to retrieve its data. The police statement said authorities will decide whether to release footage once it has been reviewed in its entirety.
Before being paroled in January, Sassafras served 13 years and 6 months of a 20-year sentence for second-degree murder and a handgun charge. and a one-year sentence for second-degree assault of a Department of Corrections employee or inmate, authorities said.
Under Maryland law, violent offenders must serve at least half their time. Sassafras was to have been under supervision until 2025 and had been regularly reporting after his release as required, said Gerard Shields, a spokesman for the Department of Public Safety and Correctional Services.
According to a 2005 Baltimore Sun story, 16-year-old Sassafras pleaded guilty to second-degree murder in a fatal shooting outside a convenience store a year earlier and was sentenced to 20 years.
Police didn't release the races of the officers or Sassafras, but online court records say that Sassafras was black.