Man shot dead at Florida charity car show after going after cop with knife, police say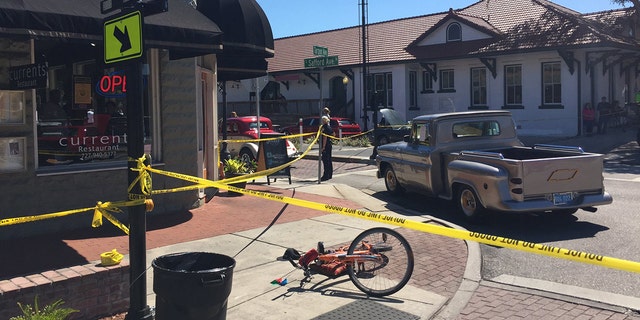 TARPON SPRINGS, Fla. – An officer working off-duty for a charity car show shot and killed a man he says came at him with a knife.
The shooting happened near a large intersection in downtown Tarpon Springs, where classic cars and festival-goers lined the streets.
Tarpon Springs police say around 1:30 p.m. the officer working the car show was told to check on a "suspicious" white male riding a bike near Tarpon Ave. and Safford Ave. The officer asked the man his name, but it was determined the name given was fake. The man gave another last name over the radio.
TSPD said the radio went silent for a few moments, and then the officer could be heard on the radio yelling "Shots fired! Shots fired! Shots fired!"
The officer told the dispatcher, "He came at me with a knife."
The man was taken to Florida Hospital North Pinellas and was pronounced dead just before 2:30. The officer was not injured.