Man runs from deputies, drowns in Florida pond, police say
A man running from police officers in Florida ran into a retention pond and ended up drowning on Saturday, officials said.
The Orange County Sheriff's Office told FOX35 that deputies were speaking with the 49-year-old man around 3 a.m. when they found narcotics contraband on him and he ran from police.
During the chase, the man jumped into a retention pond in Pine Hills, located just outside Orlando.
Authorities said a dive team suited up and tried to rescue the man, but couldn't get to him in time.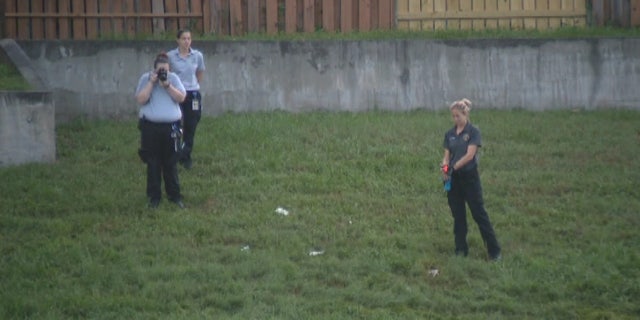 "Dive team went down to try to save the guy. You just saw his hands flapping," a witness who asked to not be identified told FOX35. "They went down to try to grab him but water filled his lungs by that time. It was over, he was done."
FATHER, 3 YOUNG CHILDREN DIE IN KAYAKING ACCIDENT ON LAKE SUPERIOR; MOTHER SURVIVES
Orange County Fire Rescue arrived at the scene and pulled the man's body from the pond.
The sheriff's office did not tell FOX35 why deputies were speaking to the man in the first place.