Man reportedly kicked off Southwest flight for being overweight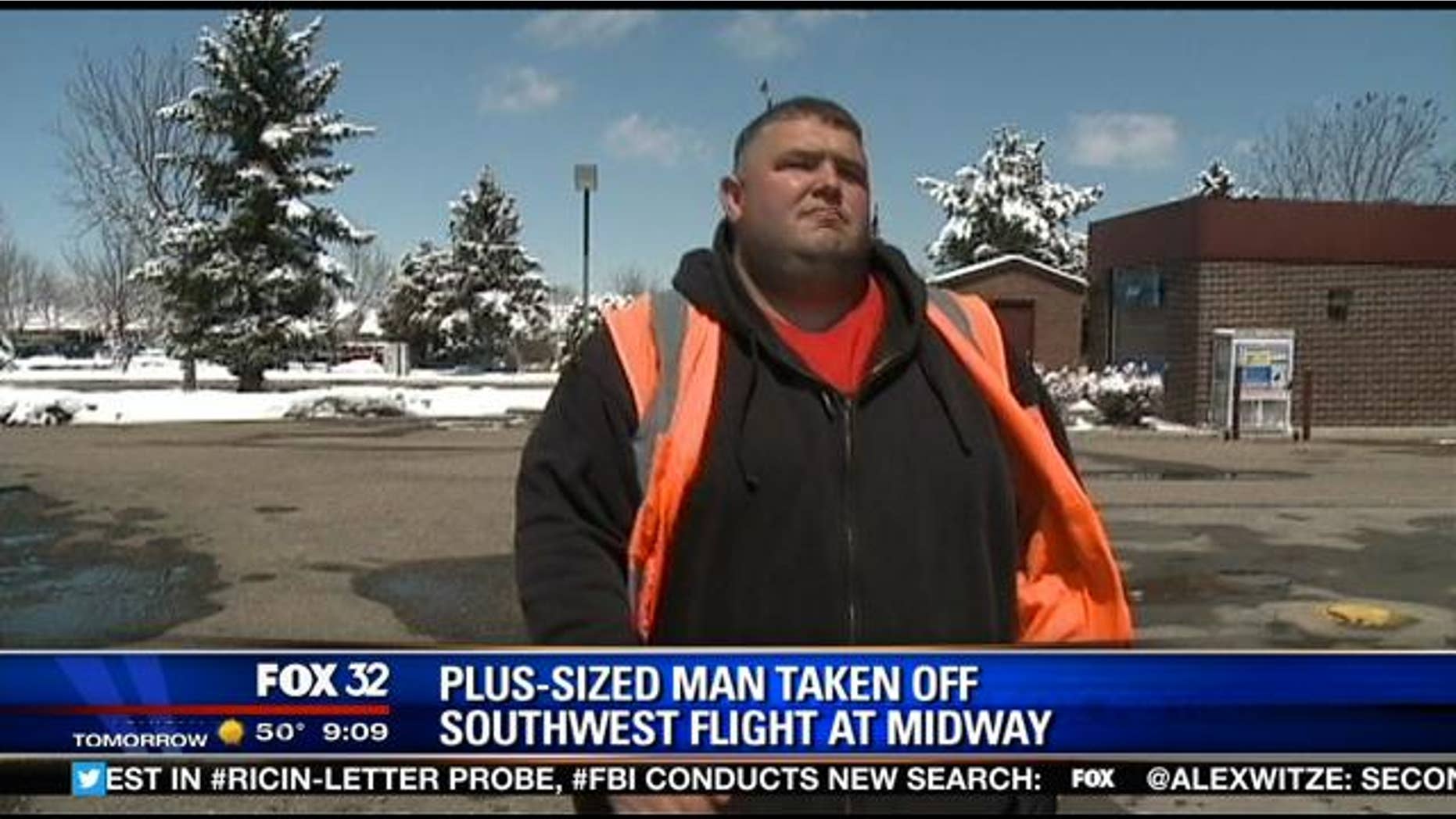 A Southwest Airlines passenger says he was booted off a flight from Chicago to Denver on Sunday because of his weight.
Matthew Harper told KDVR.com that he "felt like a criminal" when a Southwest official reportedly demanded he get off the plane.
"I'm 34 years old, and I've never been humiliated like this in my life. I mean, when I got back on the plane, only thing I could do was put my head down," Harper told the station.
Harper, who weighs about 340 pounds, said he was taken off the plane in front of other passengers waiting to board and was told the flight was overbooked, according to the report.
The Texas resident told the station the official asked whether he was aware of the airline's "customer of size" policy, which encourages overweight passengers to purchase an additional seat prior to traveling.
Harper said he was aware of the policy and that even though the flight was overbooked, there was still an unoccupied seat between him and his brother.
He was eventually let back on the plane and the flight was delayed 30 minutes, KDVR.com reported.
Harper said he filed a complaint with Southwest and was offered $100, but turned it down and plans to hire an attorney, according to a MyFoxChicago.com report.
Click here for more from MyFoxChicago.com.