Man pleads guilty to bribing ICE agent to deport wife and her daughter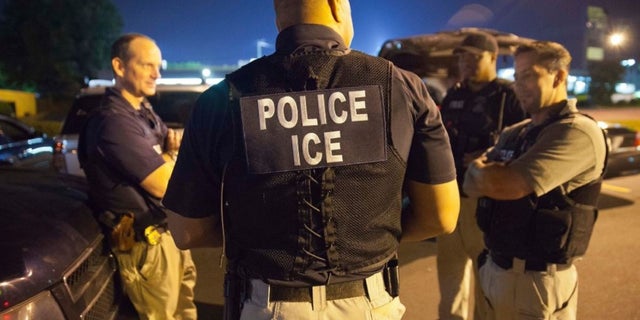 NEWYou can now listen to Fox News articles!
A Portland, Oregon man looking to get rid of his estranged wife pleaded guilty Tuesday to offering a U.S. Immigration and Customs Enforcement agent several thousand dollars to deport her and her daughter from a previous relationship.
Antonio Oswaldo Burgos, 48, pleaded guilty to one of three counts of bribery of a public official in exchange for a reduced sentence, according to a Justice Department news release.
Prosecutors said Burgos followed an ICE agent a short distance from Portland to a Vancouver, Washington, parking lot on May 24 and allegedly offered money in exchange for the deportation of his wife back to El Salvador.
The couple was in the process of getting a divorce.
The agent declined the offer but set up a sting and called Burgos the next week and recorded the conversation. On the call, Burgos offered the agent $3,000 to remove his wife from the U.S., prosecutors said.
He repeated the offer in a second phone call that week.
On June 6, they arranged to meet in person, during which Burgos offered $4,000 to deport his wife and her child. He was arrested on June 29.
"We rely upon our officers to perform their duties with integrity," said Brad Bench, Special Agent in Charge for Homeland Security Investigations in Seattle. "Because of the deportation officer's actions, Burgos is being brought to justice. This case should send a strong message that those who attempt to coerce a public official will be punished."
Burgos is scheduled to be sentenced on May 6. He faces up to 15 years in prison, $250,000 in fines and three years of supervised release.