Man photographing schools and carrying BB gun shot and killed by Illinois police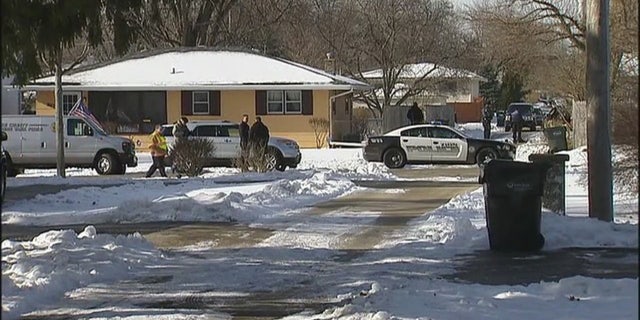 A man who authorities say was wearing a homemade tactical-style vest, carrying a BB gun and taking photographs of schools was shot and killed by police in a far suburb of Chicago Wednesday.
Lake County Sheriff's Detective Christopher Covelli said the man was shot after he led officers on a foot chase and a struggle ensued. Investigators did not release any identifying information about the man, except to say that he was a white 38-year-old.
Police in the town of Zion responded to a 911 call that reported the man was taking pictures of an elementary school and a high school at approximately 8 a.m. local time.
"The suspicious person was located by officers, and a foot pursuit ensued. It appeared the offender was wearing body armor. After the foot pursuit, a struggle with the offender and officers ensued, which resulted in the offender being shot," read a statment from the Lake County Major Crimes Task Force.
Covelli later said the body armor was found to be a homemade tactical-style vest with metal inserts. It was not immediately clear how many times the man was shot.
Covelli also said officers had tried to use a Taser to subdue the suspect, but it didn't work because the man was wearing winter clothing.
Police said they had obtained a warrant to search the man's home. At least seven schools were locked down during the incident, but the lock down had ended by early afternoon.
The Associated Press contributed to this report.
Click for more from Fox 32 Chicago.
Click for more from the Chicago Tribune.