Man 'nearly' decapitated girlfriend with samurai sword, police say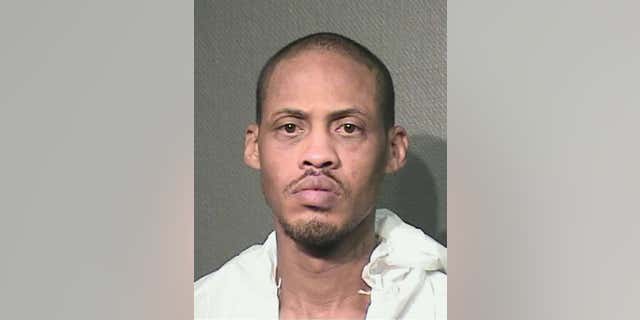 A Texas man is accused of "nearly" decapitating his girlfriend with a samurai sword Wednesday night, police said.
Kenneth Wayne Lockings, Jr. 46, turned himself in Thursday, a day after police found 36-year-old Aracely Jernigan dead in the living room of a Houston home, The Houston Chronicle reported.
Police said they were responding to a possible "cutting in progress" when they came across the gruesome slaying.
It was not immediately clear what led to the slashing.
Marie Carrier, Lockings' grandmother who lives next door, told the newspaper that her grandson had visited her earlier in the day for coffee. She said she was unaware of what happened in the hours after he left her home, but said he had mental issues.
"He's really messed up in the head," Carrier said, adding that Lockings received the samurai sword as a Thanksgiving present.
Police said Lockings turned himself in at a nearby police station after family members convinced him to surrender.
He's being held without bond in the Harris County jail on the murder charge and a federal parole revocation. He has a lengthy criminal history including multiple drug arrests and at least one conviction.
The Associated Press contributed to this report.