Man known as 'Popeye' with distinct face tattoo captured after mugshot goes viral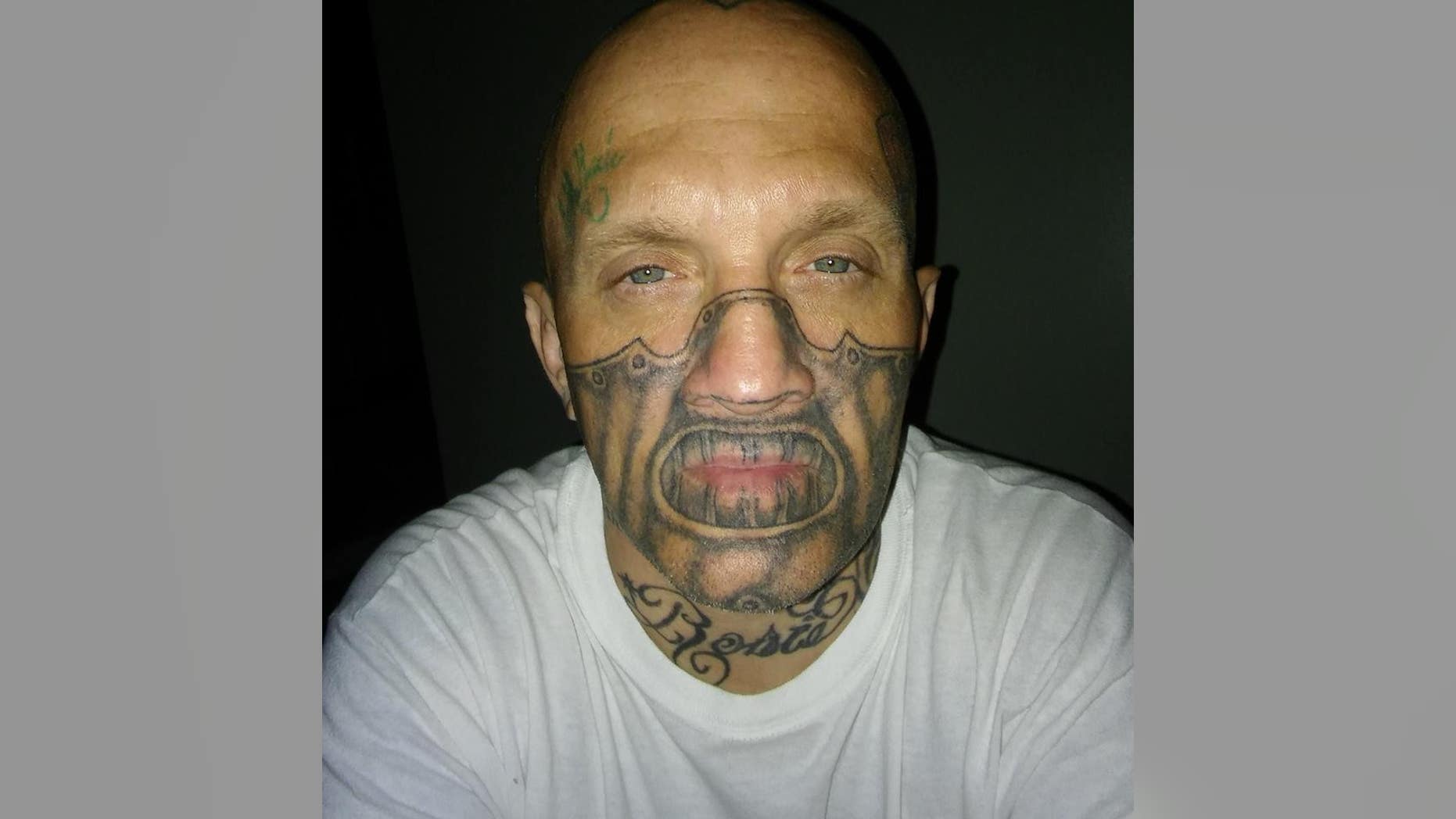 An Ohio suspect with a memorable face tattoo was captured shortly after police posted the man's photo on Facebook, warning locals to be on the lookout.
The Adams County Sheriff's Office confirmed Anthony Ward, who goes by the name "Popeye," was located and taken into custody Wednesday.
"Be on the look out for aka (Popeye) Anthony Ward subject has Felony warrants through Brown County and wanted for questioning on several B&E's [breaking-and-entering]," police wrote in an earlier Facebook post.
SCOTT PETERSON'S LATEST MUGSHOT RELEASED BY SAN QUENTIN STATE PRISON
Police didn't describe Ward's physical appearance — and didn't need to. A mugshot of Ward displayed his unusual face tattoo, which covered the area below his eyes. Officials also released a photo of Ward's vehicle, a Black Chevy Cruze, to help locate him.
The mugshot caught the public's attention, prompting nearly 3,000 shares on Facebook. Ward was captured about eight hours later.
FLORIDA WOMAN SMILES IN MUGSHOT AFTER DUI CRASH THAT KILLED MOTHER, OFFICIALS SAY
He was arrested on theft and breaking-and-entering charges.