Man impersonated soldier, ran off with $100G marquise diamond, police say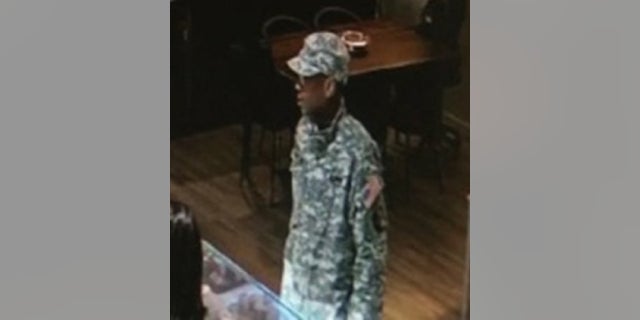 NEWYou can now listen to Fox News articles!
A man is accused of impersonating a soldier, fabricating a story about an engagement and stealing a $100,000 diamond from a store in Washington state, authorities said Wednesday.
The suspect, identified as Arquae Daveon Kennedy, 26, was charged Monday with second-degree robbery and never served in the armed forces, the Seattle Times reported.
Police in Bellevue, Wash., said Kennedy, dressed in a military uniform, went into Diamond Inc. on Feb. 22, claiming he recently became engaged to be married and wished to purchase a diamond ring for his fiancée before being deployed, Fox 13 Seattle reported.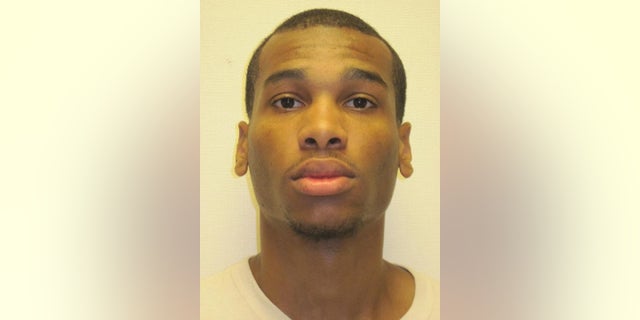 He said he was shopping for a 3- to 5-carat diamond wedding ring and was shown two rings, officials said.
But then he asked to see a bigger diamond, for which the store owner showed him a "loose stone in a small jar," the newspaper reported, citing the charges.
As the owner explained the price for the stone, which was a 5.54 carat marquise diamond, the man grabbed the $100,000 crystal jewel, bolted out the door and made his way toward an SUV driven by a female alleged accomplice, police told the Times.
Detectives said the store manager then chased after the suspect.
"The store manager grabbed onto the suspect's uniform as he was getting into the getaway vehicle," detectives said. "The manager was dragged down the street by the vehicle a short distance, and then the suspect punched the manager in the face, causing him to fall."
The suspect fled the scene, and the manager suffered non-life-threatening injuries, which included a bloody nose, cut lip, scraped knuckles and knees, the Times reported.
Crime scene investigators gathered fingerprints from the store's glass door, the report said.
The Bellevue Police Crime Lab then found that the fingerprints matched those of 26-year-old man from Vancouver, Wash., who is not a member of the armed forces, Fox 13 reported.
Charges said the store employee and the owner's son independently identified Kennedy from a police photo montage, the Times reported.
Bellevue police arrested Kennedy in Vancouver on Friday. He was booked into the Clark County Jail and transported to the King County Jail, where he is set for $150,000 bail, the report said.
Kennedy's alleged accomplice has not been identified, and police have reportedly not yet recovered the stolen diamond.