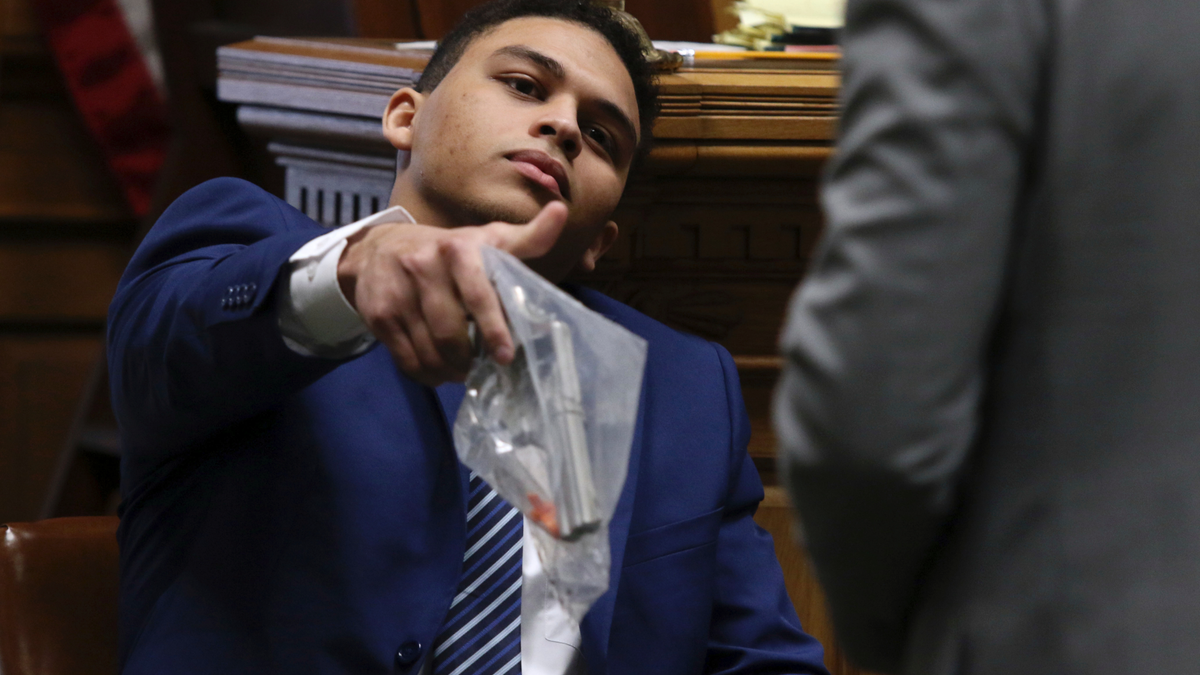 KEOKUK, Iowa – A man was found guilty Friday of first-degree murder in the fatal shooting of a gender-fluid Iowa teenager that drew the attention of the U.S. Justice Department.
A jury convicted Jorge Sanders-Galvez, 23, in the death of 16-year-old Kedarie Johnson of Burlington, the Des Moines Register reported .
Johnson's body was found March 2, 2016, in an alley behind a Burlington home, a plastic garbage bag wrapped around the teen's head. Investigators say bleach had been poured on the bullet-riddled body in an apparent attempt to destroy DNA evidence.
The killing stunned the eastern Iowa city of 25,000 and raised fears that the popular Burlington High School student was the victim of a hate crime because the teen was gender-fluid, identifying both as male and female, according to relatives. The teen alternately used his birth name and the female persona "Kandicee."
U.S. Attorney General Jeff Sessions brought national attention to the case when he sent a federal hate crimes prosecutor to assist state and local authorities. A decision on federal hate crimes charges is pending, but the prosecutor assigned by Sessions indicated in court documents that Johnson's gender identity played a role, with the cousins attacking the teen after discovering during a sexual encounter that Johnson was gender nonconforming.
At trial this week, prosecutors said Johnson was wearing a pink headband and hair extensions when Sanders-Galvez and his cousin saw the teen at a store, followed Johnson in their car, then took the teen to a Burlington home.
Sanders-Galvez, an aspiring rapper who went by the nickname "Lumni," testified at his trial and maintained he didn't know Johnson and didn't kill the teen. Sanders-Galvez was from the St. Louis area but had been staying in Burlington for weeks before the killing.
His cousin, 25-year-old Jaron Purham, is expected to stand trial later. Purham is serving time in Missouri after he was convicted on charges related to his flight from officers tying to arrest him last year. Officers said they recovered a .357 revolver in Purham's vehicle after he drove into a police car outside St. Louis, and testing showed that it was the gun used to shoot Johnson.
Investigators testified they found Johnson's backpack at a Burlington home where Purham and Sanders-Galvez had been staying with Purham's pregnant girlfriend. Both men fled to the St. Louis area within 48 hours after Johnson's slaying, investigators said.
___
Information from: The Des Moines Register, http://www.desmoinesregister.com