Man dies after reportedly being pushed onto NYC subway tracks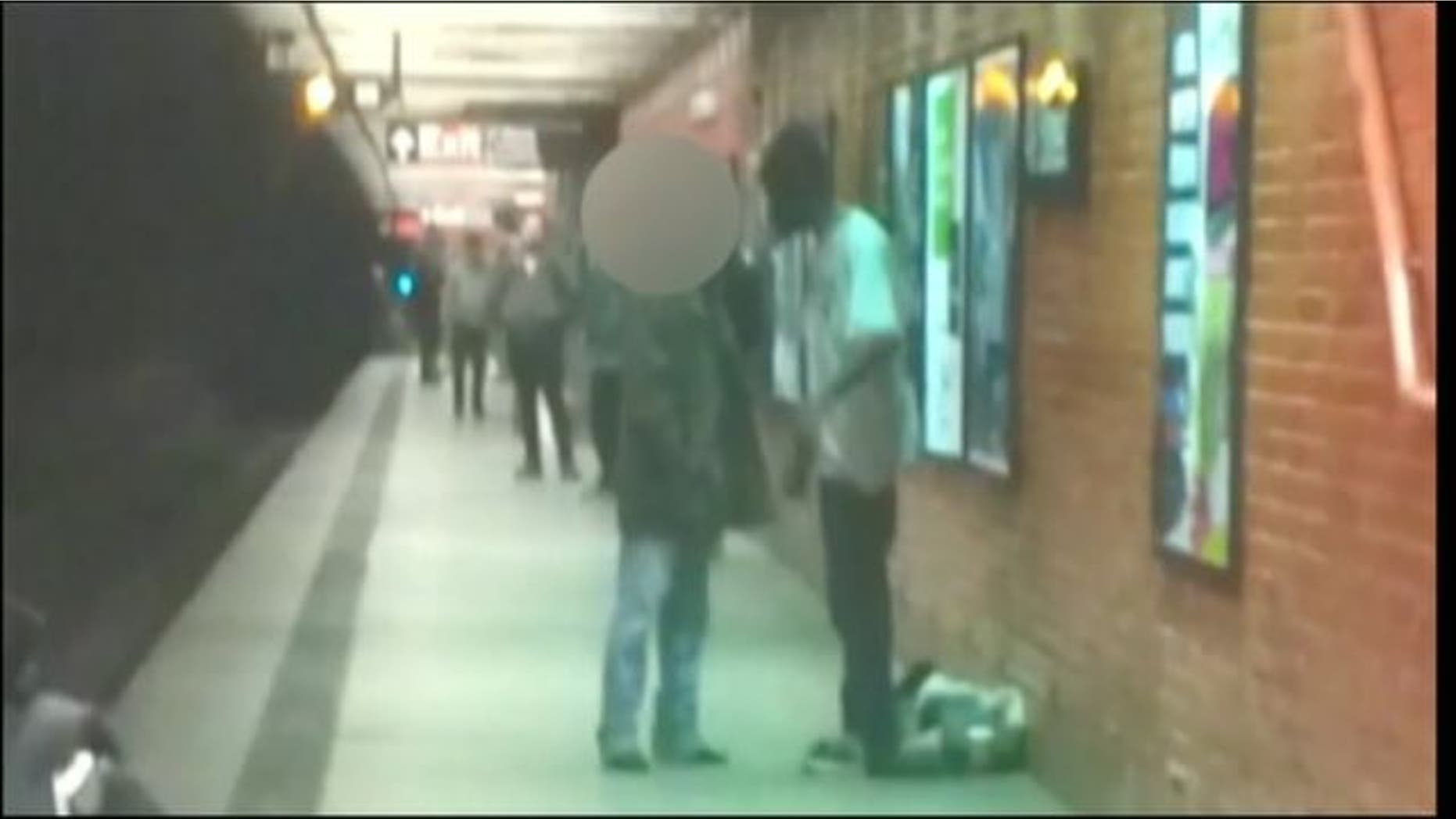 A 58-year-old man was struck and killed by a subway train Monday in Manhattan after witnesses say he was pushed onto the tracks.
The New York Post reports that witnesses told 911 operators the unidentified man was struck by a southbound Q train around 12:30 p.m. at 49th Street and Seventh Avenue.
The victim, described as an Asian man, was taken to St. Luke's-Roosevelt Hospital Center.
The suspect, who was identified as a black male in his twenties, fled the scene. Police were still actively searching for the suspect.
Witnesses say the assailant was mumbling to himself before pushing the victim onto the tracks.
Patrick Gomez, who was in the station, says he heard a "thud that didn't sound normal" when the train pulled into the station. He says people started screaming and running.
He says police evacuated the platform within minutes.
The incident affected service on "N," "Q" and "R trains.
The Associated Press contributed to this report.