Man dies, 27 others hospitalized after carbon monoxide leak at NY mall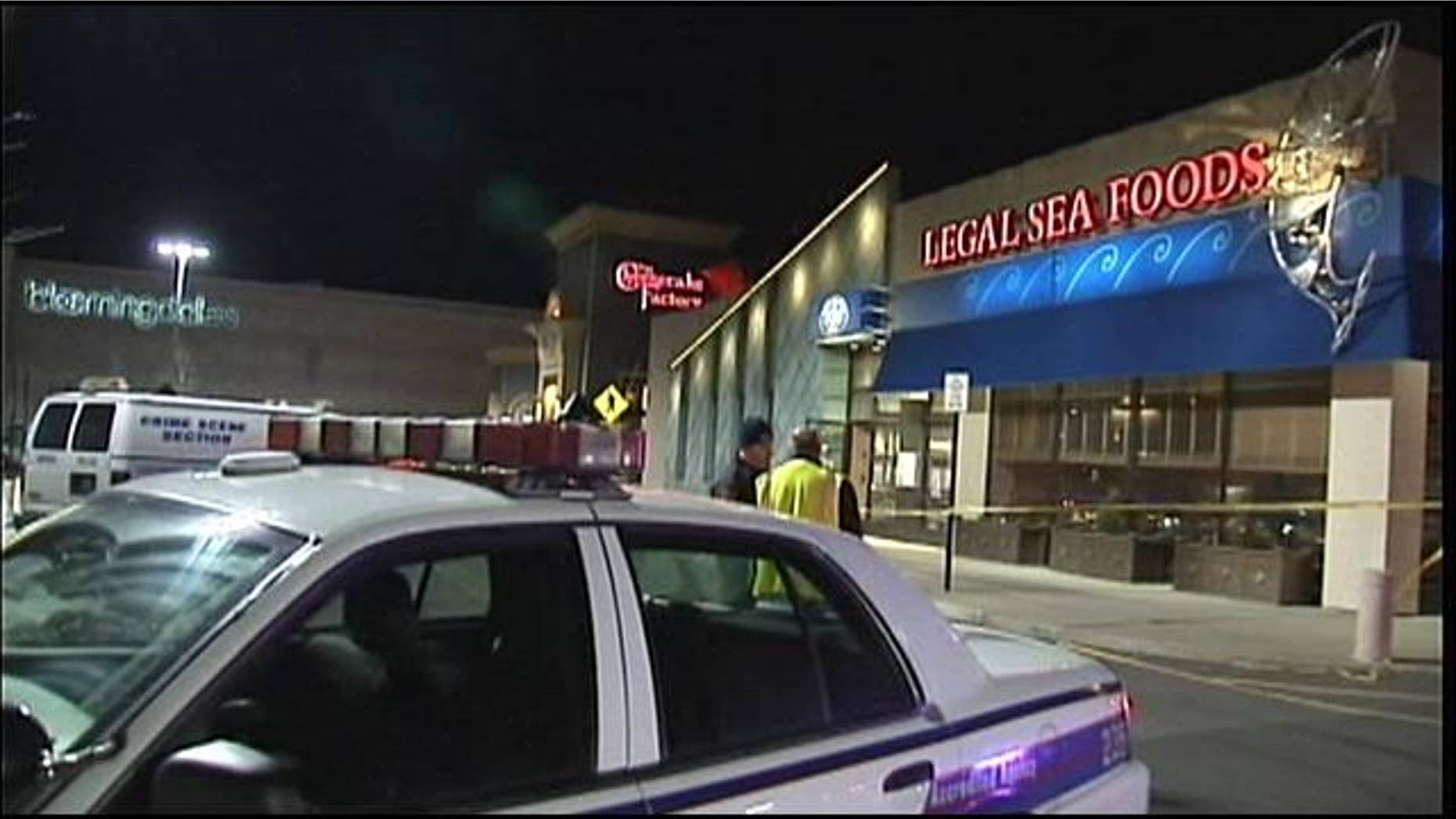 One man has died and 27 others have been hospitalized as the result of a carbon monoxide leak at a Long Island mall.
Suffolk County police identified the man who died as Steven Nelson, 55, a manager at the Legal Sea Foods restaurant at the Walt Whitman Shops in Huntington Station on Long Island.  The restaurant is located in a detached building that is part of the mall, which remained open.
Police said 27 others affected by carbon monoxide were taken to area hospitals. WABC-TV reported that all but a handful of patients had been treated and released.
Three responding police officers also suffered symptoms related to carbon monoxide poisoning, including lightheadedness and nausea, and were taken to hospitals as a precaution, MyFoxNY.com reported.
Four ambulance personnel also were among those overcome by carbon monoxide at the complex, which is about 35 miles east of New York City, police said. They responded to a call shortly after 6 p.m.
Police Lt. Jack Fitzpatrick said the initial call was about a woman who had fallen in the basement of the Legal Sea Foods outlet.
He said that when rescue workers arrived at the scene they started to feel lightheaded and nauseated and suspected a carbon monoxide leak.
The woman who fell was taken to Huntington Hospital, as was Nelson, who was pronounced dead there.  There was no immediate word on the woman's condition.
Fitzpatrick said all of those affected by the fumes were restaurant employees, police or ambulance workers.
Investigators blamed the leak on a faulty water heater flue pipe which must be repaired before the restaurant can re-open.  The company has been issued a citation for defective equipment.
Huntington Chief Fire Marshal Terence McNally said Sunday the restaurant was inspected last March, and no problems were found. Another inspection was scheduled for next month.
Carbon monoxide is odorless and colorless and can lead to death by suffocation.
The Legal Sea Foods restaurant, and two others, Panera and a Cheesecake Factory outlet, were evacuated as a precaution.
"They told us to leave because of a gas leak," Cheesecake Factory patron Kathy Sella said. "I didn't want to blow up or anything like that. We were at the bar having a glass of wine and then, one of the waitresses, she said you have to leave."
The Walt Whitman Shops consists of more than 80 stores, including anchors Bloomingdale's, Lord & Taylor, Macy's and Saks Fifth Avenue.
Click for more from MyFoxNY.com 
The Associated Press contributed to this report.