Man convicted in road rage fatal shooting of ex-NFL player Joe McKnight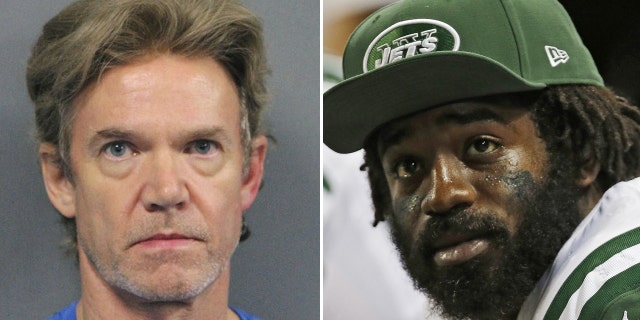 NEWYou can now listen to Fox News articles!
A Louisiana jury on Friday convicted a man who was accused of fatally shooting former NFL player Joe McKnight in an act of extreme road rage.
Ronald Gasser, 56, of Gretna, La., could face up to 40 years in prison for the December 2016 death of McKnight, a 28-year-old former member of the New York Jets and Kansas City Chiefs.
McKnight had been driving aggressively in Terrytown, La., a suburb of New Orleans, weaving in and out of traffic, and cut Gasser off.
According to prosecutors, Gasser escalated the situation by pursuing McKnight on a five-mile high-speed chase. The confrontation ended at an intersection, where McKnight exited his car, approached Gasser's passenger window and was shot.
A witness called the confrontation "mutual road rage," according to the New York Daily News.
The case triggered protests after police initially released Gasser — who didn't flee from the shooting scene — after more than eight hours of questioning, and led some to question whether race had played a role in his release.
Gasser was later arrested after law enforcement conducted a thorough investigation by gathering witness reports and physical evidence.
McKnight, who had been a high school standout, joined the University of Southern California in 2007. He went on to the NFL, spending three seasons with the Jets and one with the Chiefs before joining the Canadian Football League.
Gasser is expected to be sentenced March 15.
The Associated Press contributed to this report.