Man charged in theft of dinosaur footprint pleads not guilty in federal court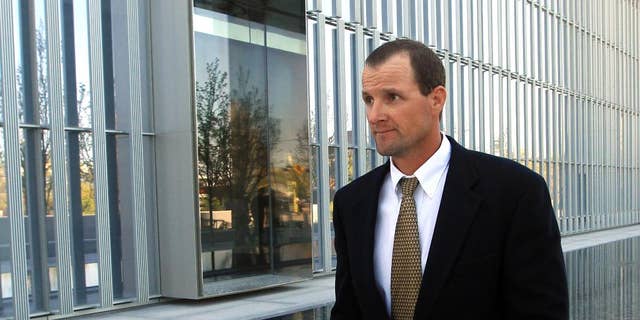 SALT LAKE CITY – A Utah man has pleaded not guilty to federal charges of stealing a fossilized dinosaur footprint.
The 35-year-old Jared Ehlers of Moab appeared in court Wednesday in Salt Lake City.
He is accused of dislodging a piece of sandstone with a three-toed ancient dinosaur track from the Hell's Revenge jeep trail in the Sand Flats Recreation Area near Moab in eastern Utah. Bureau of Land Management paleontologists say the print is from the Jurassic Period and up to 190 million years old.
The U.S. attorney's office in Utah announced in March that a grand jury returned an indictment against Ehlers, who is facing up to 20 years in prison on the most serious of four counts.
Ehlers is charged under a federal law passed in 2009 to protect paleontological artifacts.