Man charged after weapons, ammo cache found in Pinelands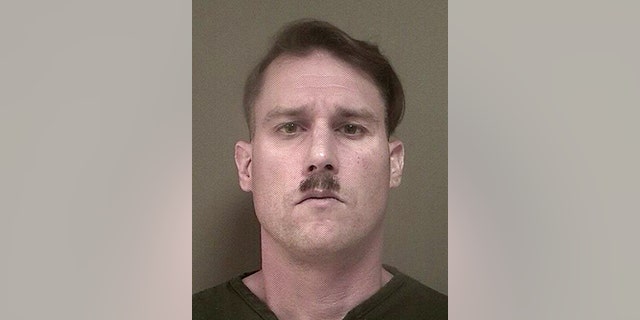 NEWYou can now listen to Fox News articles!
LACEY, N.J. – Authorities say a suspected white supremacist who wears a Hitler mustache is facing numerous charges after a large cache of weapons and ammunition was found in New Jersey woods.
Lacey police say officers in a multi-agency task force were in the Pinelands region Sunday afternoon looking for trespassers and criminal activity when they came across a suspicious vehicle.
They soon found Bruce Post III dressed in combat gear and another man nearby. Post wore a short mustache centered over his top lip, just like the one associated with Adolf Hitler.
Investigators found an AK-47, a 9mm handgun, eight 30-round magazines, a 100-round drum magazine and other ammunition they say was hidden in the woods. The items were found near the vehicle where the two men were discovered.