Man charged after threatening Ohio Rep. Steve Stivers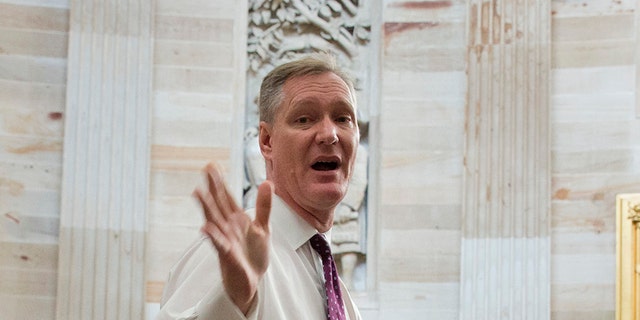 NEWYou can now listen to Fox News articles!
COLUMBUS, Ohio – An Ohio man has been charged with threatening to "assault, kidnap or murder a United States official" after leaving several threatening voicemail messages with Republican U.S. Rep. Steve Stivers' office.
Officials say a voicemail left Sunday mentioned the June 14 shooting at a baseball practice that left Republican House Majority Whip Steve Scalise critically injured and four others injured in Alexandria, Virginia.
SCALISE UPGRADED AS GUNMAN HAD 200 ROUNDS OF AMMO IN STORAGE UNIT, FBI INVESTIGATORS SAY
The Columbus Dispatch reports 68-year-old E. Stanley Hoff was warned about his messages before his arrest.
Assistant U.S. Attorney Kevin Kelley says authorities were forced to take the messages seriously when the man mentioned the baseball game.
A judge ordered him to be held without bail during his federal court hearing Wednesday. If convicted, the man could face up to 10 years in prison.