Man assaults woman who rejected him, bites off another man's finger in drug-induced attack, cops say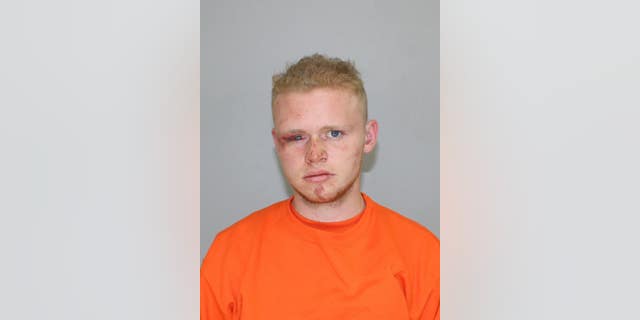 A man viciously attacked a woman who rejected him, bit off part of another man's finger before assaulting a deputy taking him into custody Saturday while high on several drugs including LSD, police said.
Spencer Fredrickson, 20, was charged Tuesday, three days after his drug-fueled attack at an event called the Rainbow Gathering in Minnesota in Superior National Forest, Cook County Sheriff's Office said.
Fredrickson was under the influence of LSA, LSD and "Morning Glory Seeds" when he pursued a 40-year-old woman who rejected him, police said. Showing "super human strength," Fredrickson then grabbed the woman by the throat and attempted to strangle her when she attempted to calm him down. He also attempted to "pull her jaw apart by force."
"The female victim was able to scream for help and a group of people then came upon her and attempted to pull Fredrickson off of her," the police said in a Facebook post.
MONTANA MAN'S METH CONVICTION OVERTURNED AFTER KEY WITNESS USED DRUG BEFORE GIVING TESTIMONY
Fredrickson's tirade didn't end there. A person named "Satellite" had his finger bitten off by Fredrickson before a group of people managed to restrain him with duct tape until deputies arrived at the scene.
Fredrickson continued to assault deputy Andrew Hayes by "breaking the skin through the deputy's cloves," police said.
The 20-year-old was finally taken into custody and remains in jail on $200,000 bail. He was charged with first-degree assault and fourth-degree assault on a peace officer.
The injured man and woman were treated and later released.
Rainbow Gathering is an event when people gather in remote forests and is run by the Rainbow Family of Living Light. U.S. Forest Service said the gathering consists of "a loose-knit group of people without leadership or organization who gather in national forests to discuss political and environmental issues, pray for world peace and celebrate life."