Man arrested on 103 counts of vandalism at UConn, many anti-Trump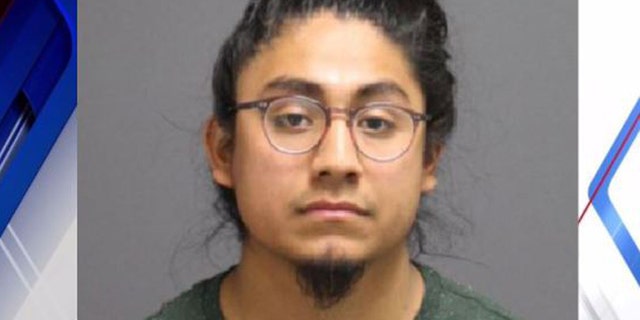 A man was arrested in connection with 103 counts of vandalism, many of them directed against President Donald Trump on the UConn campus.
Eric Cruz-Lopez, 21, of Storrs and Bridgeport, was charged with multiple counts of criminal mischief after a three-month investigation into incidents of vandalism in the Homer Babbage Library and other places around campus from December 2016 to March 2017.
Police described multiple cases in which Cruz-Lopez was seen entering and leaving an area on security cameras around the time when the vandalism occurred. The word PEST was written with a paint pen in most of the cases. Sometimes the graffiti said "F*** Trump" or there was a cartoon face with the same words in a bubble according to police.
Police said the total amount to repair the damage was over $4,200. Some of the incidents happened in the Student Union, the Dodd Center and other places around campus.
In February, police talked to Cruz, who told them he wrote the graffiti, and he was not willing to draw it on paper. Cruz-Lopez also said that the instances with "F*** Trump" were politically motivated and PEST was a signature of sorts. Cruz-Lopez also told police he was "open to entering a conversation about restitution."