Man arrested in triple murder near Columbia University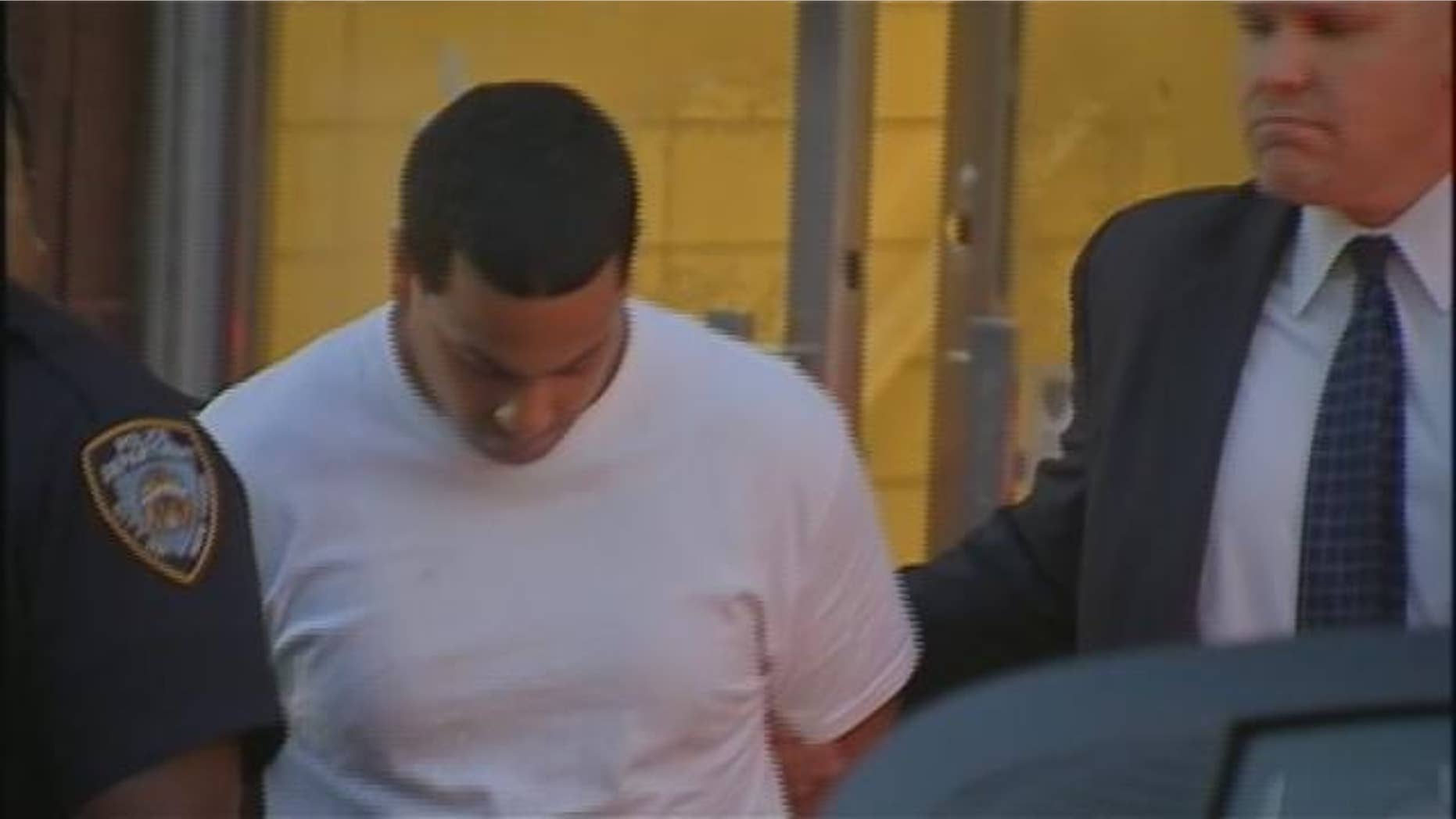 NEW YORK – A suspect was taken into custody Saturday morning in the execution-style shooting of three men found dead earlier this month in a parked BMW near Columbia University in New York.
A heavily armed team of NYPD officers and US Marshals grabbed 30-year-old Roberto Nunez about 8:00am as he was walking into the Bronx home of his brother near Yankee Stadium, law enforcement sources told the New York Post.
Nunez is a convicted felon who has served time for robbery and other crimes, sources said.
He had been staying at different homes since the June 7 shooting and was taken in by a friend of a friend who noticed that he was hiding a gun, law enforcement sources said.
The acquaintance then sold the .38-caliber revolver to an undercover officer. The NYPD had it tested and discovered it matched the shell casings found in the victims.
The three victims -- Luis Catalan, 25; Heriberto Suazo, 26; and Amaury Rodriguez, 30 -- were found slumped in the 2009 BMW on West 122nd Street near Claremont Avenue outside the Manhattan School of Music and across from Columbia University's Knox Hall.
All three victims were Manhattan residents who were marijuana traffickers with extensive criminal records, and police believe they may have been killed in retaliation for robbing rival drug dealers.
Surveillance video captured a man believed to be the suspect calmly walking from the scene after discarding the shirt he had worn during the shooting. Police said DNA from the shirt helped link the suspect to the crime.
"Detectives assigned to this case did a masterful job, relentlessly working it to apprehend a suspect who initially appeared so calm, collected, and out of reach." Police Commissioner Raymond Kelly said Saturday.
Click for more from The New York Post.