Man arrested after pro-Trump, racist graffiti spree in Philadelphia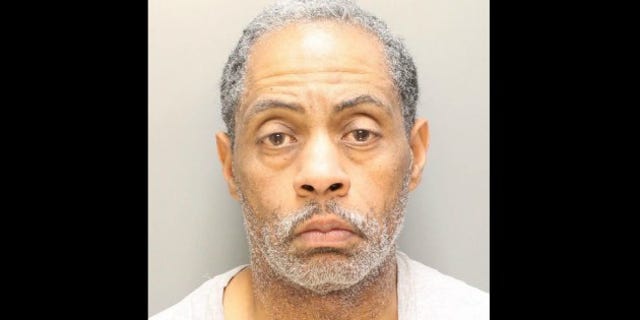 NEWYou can now listen to Fox News articles!
Police have zeroed in on an unexpected culprit as being behind a racist, pro-Trump graffiti spree in Philadelphia: a 58-year-old black man.
William Tucker, of New Jersey, is charged with four counts of criminal mischief in the string of graffiti incidents that occurred early on the morning of Nov. 9, The Philadelphia Inquirer reported on Thursday. Tucker was released on his own recognizance and is due in court Dec. 8 for a preliminary hearing.
OBERLIN PROFESSOR FIRED FOR ANTI-SEMITIC FACEBOOK POSTS
One white SUV was marked with the messages "Trump Rules" and "Black B----." Surveillance footage captured a man spray-painting the words, and the 62-year-old owner of the car and her daughter reported the incident, the Inquirer reported.
POLICE: FAKE NEWS STORY LED GUNMAN TO POPULAR DC PIZZERIA
"I went straight to the police station," the woman, who was not identified, told The Inquirer at the time. "They were stunned."
Initially, the woman believed the act may have been a hate crime.
"You cannot allow people to take your joy away from you," she said. "Once they take your joy, then they are in control of you. I am not going to allow that to happen. It will all be okay."
But an anonymous tipster phoned police on Nov. 11 and identified Tucker as the offender.
In addition, officials said one of the victims was the man's ex-girlfriend, according to NJ1015.
Authorities arrested Tucker on Nov. 22.