Man accused of punching vet who wouldn't let girl pet his service dog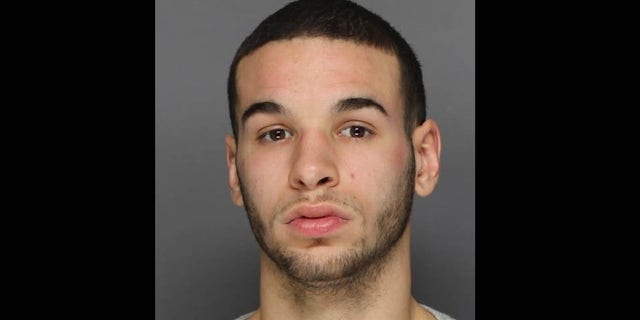 A man accused of punching a disabled Army veteran in an upstate New York Dunkin' Donuts during a dispute about petting the soldier's service dog turned himself into police on Monday.
Dominick Vidal, 21, of Syracuse, allegedly punched the unidentified veteran twice in the face on Monday morning because the vet wouldn't let Vidal's daughter pet his service dog. After surveillance footage of the assault was made public, Vidal turned himself in on Monday evening "to claim responsibility for his actions," according to CNYCentral.com. The Dunkin' Donuts was located in Fayetteville, near Syracuse.
Police said Vidal admitted to the encounter and told authorities he "should not have done what he did."
He's charged with two misdemeanors: third-degree assault and endangering the welfare of a child.
The veteran suffered minor injuries.