Man accused of painting swastikas on graves is no stranger to police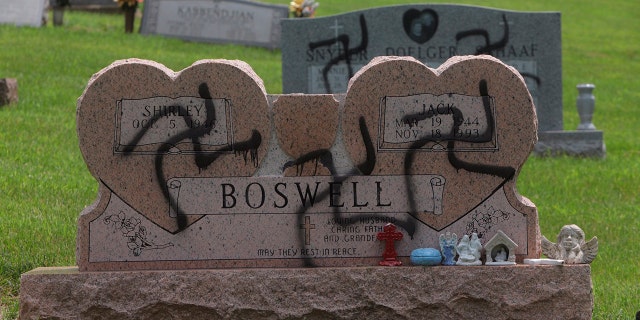 NEWYou can now listen to Fox News articles!
The Illinois man accused of painting swastikas on more than 200 gravestones across Memorial Day weekend has had a long history of run-ins with the law, reportedly ranging from trying to punch an officer to writing letters to a judge blasting the country's "crooked" legal system.
Timothy V. McLean, a 34-year-old from Glen Carbon, was charged this week with several felonies for the alleged acts this past weekend at Sunset Hill Cemetery – but it is not the first time he has been accused of plastering the Nazi symbol on public property, police said.
They allege McLean also has painted swastikas on houses in a neighboring town, cars, mailboxes, at a country club – and even three churches – dating back to the start of April. McLean has been hit with numerous hate crime and felony charges stemming from these alleged incidents.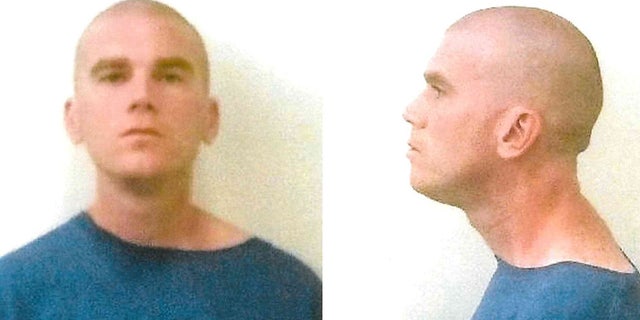 On top of this, McLean was previously convicted of harassing the Edwardsville Police Department by phone, in which he was said to have made racially-charged comments, according to the Belleville News-Democrat. The charges in that case were filed in July 2016, but McLean wasn't found mentally fit to stand trial until the following year, after he spent time at a psychological health center.
Years earlier, in 2003, he was charged with taking a swing at an Edwardsville police officer, which was pleaded down to a year of court supervision and public service, among other conditions, the newspaper added.
In 2004, McLean was charged with swerving his car toward a neighbor walking his dog while threatening another man that he would "blow a hole in your head," it also said.
In 2009, McLean was convicted of threatening a public official and sentenced to two years in prison. From there, he reportedly penned repeated letters to Madison County Circuit Judge Kyle Napp demanding he "LET ME OUT" while also calling the court system "crooked."
McLean is currently being held Wednesday at Madison County Jail on two bonds, both set at $100,000.