Man accused of killing son to be with teen lover gets prison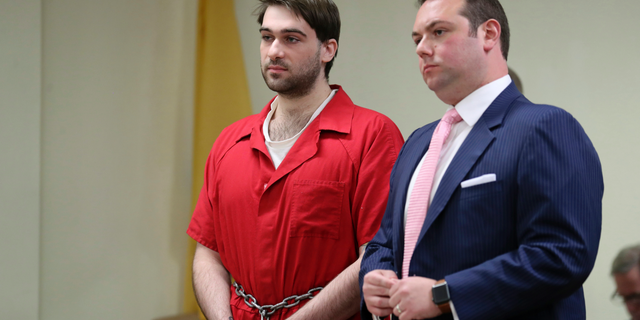 CAMDEN, N.J. – A man accused of killing his 3-year-old son because the boy was getting in the way of his relationship with a teenage girlfriend was sentenced Friday to 10 years in prison.
David Creato Jr. showed little emotion during the court hearing in Camden, staring straight ahead as a prosecutor recounted how he first reported son Brendan missing and stood by as emergency personnel searched for the boy.
"He lied to the police, he lied to his parents. Worst of all, he lied to Brendan's mother, who certainly had a right to know exactly what happened to their son," assistant prosecutor Christine Shah said after playing a 14-minute video that showed a collage of photographs from Brendan's short life.
Creato declined to make a statement before the sentence was issued, but his father later told reporters that his son is innocent.
The 23-year-old Creato pleaded guilty in August to aggravated manslaughter after a previous murder trial ended in a mistrial. He said at the time that he "recklessly caused his son's death under circumstances manifesting extreme indifference to the value of human life by depriving Brendan of oxygen."
Prosecutors have said Creato killed his son because he was worried his then-17-year-old girlfriend was going to leave him while she was away at college. She also made it clear that she didn't want to be around his child and wanted him to give up custody. She was never charged, and the couple has since broken up.
After the hearing, Creato's father told reporters that he believes his son is innocent and that he is reaching out to private investigators to catch the real killer.
"The wrong person is sitting in jail," David Creato Sr. said.
Creato, known as D.J., initially said his son wandered away from his Haddon Township home in October 2015. The boy's pajama-clad body was found hours later in a wooded area about a mile from his home, but his neon green socks were clean. Prosecutors said that would have been impossible if Brendan had walked there.