Mallory Grossman: Friends, family wear light blue to honor middle school girl who died after alleged bullying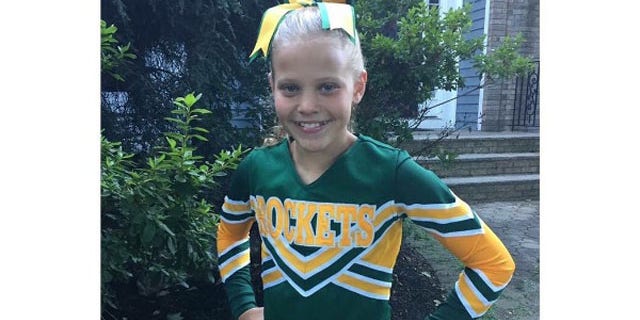 NEWYou can now listen to Fox News articles!
Friends and family of a New Jersey middle school student who died last week donned light blue Monday to honor her memory.
Mallory Grossman, 12, died suddenly on Wednesday. Her death is being investigated by the Morris County Prosecutor's Office.
Authorities have not commented publicly on the investigation, but a Rockaway Township official told the Bergen Record last week that Mallory's parents recently met with school officials to discuss problems she was having with another student.
NBC New York reported that Mallory's mother complained to the school about alleged bullying the day her daughter died, and Facebook posts suggested the girl had been bullied over Snapchat.
Heather Hitzel, Mallory's former gymnastics instructor, told the Record that she came up with the idea of wearing light blue to honor her memory.
"She was a former gymnast of mine," Hitzel said, "and then her mom and I stayed close friends."
"We became our own little unit," said Hitzel, who added that she became so close to the Grossman family that Mallory became like one of her "babies."
Mallory's obituary described her as a "compassionate" child who often raised money for a charity offering "summer camp experiences" for children affected by cancer.
"She inspired. She was kind. She was innocent. She was beautiful. And she was pure," the obit read.
A GoFundMe to raise money for a memorial had fetched more than $68,000 by Tuesday afternoon, when Mallory was to be laid to rest.