Major fire breaks out at ConocoPhillips California refinery building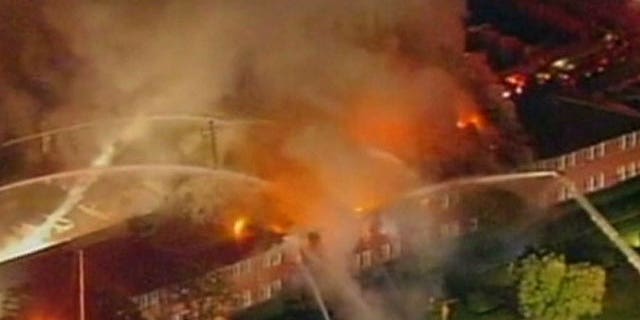 WILMINGTON, Calif. – A fire ripped through a ConocoPhillips refinery administrative building south of Los Angeles Monday, causing a partial collapse of the structure's roof, fire officials said.
There were no immediate reports of injuries.
Matt Spence of the Los Angeles Fire Department said the blaze was a "major emergency" and about 150 firefighters were at the scene fighting the flames, according to the Los Angeles Times.
The blaze broke out around 4:30am local time in the two-story building in Wilmington, an area of Los Angeles near the ports of Long Beach and San Pedro.
At least one-third of the roof collapsed, prompting firefighters to pull out from the building. Spence described it as a "defensive fire," with crews focusing on preventing the flames from spreading further, according to the Times.
The blaze is contained to the building and no oil fields or petroleum products are in danger of going up in flames, Spence said.
It is unclear what caused the blaze.