Maine firefighters help military widow, 97, 'proudly' raise American flag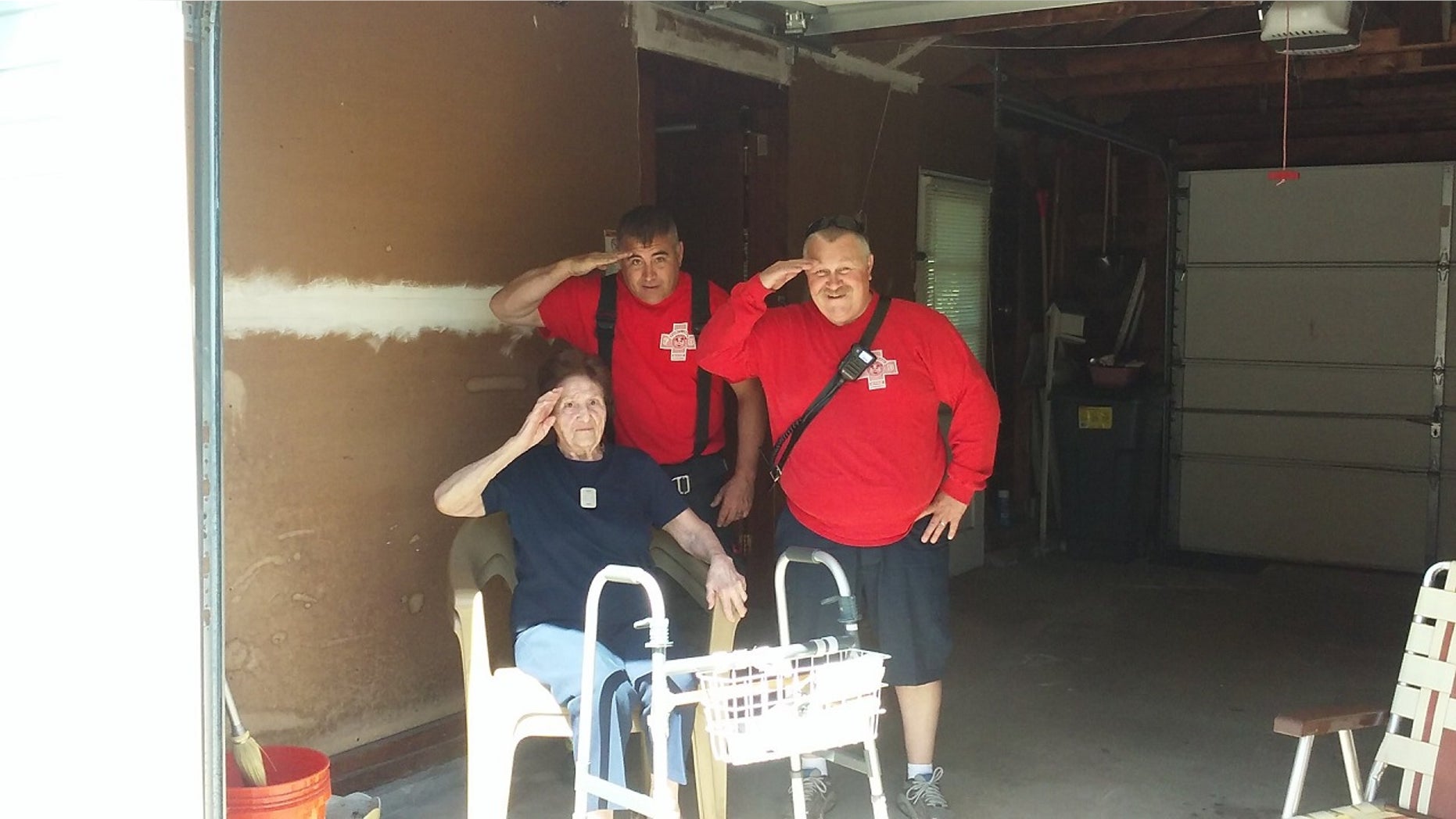 When a 97-year-old woman asked local firefighters in Maine if they could help her with a household task — they, of course, agreed. And they learned a lot about the elderly woman in the process.
The woman said she "wanted to raise a new United States flag but her rope needed to be repaired," the Portland Fire Department explained in a Facebook post on Tuesday.
Firefighters carried out repairs and raised Old Glory. As they got to work, the helpers learned about the woman's family history.
"While assisting her, the crew learned that her late Husband was a Pearl Harbor Veteran," the department explained. "It was a pleasure to assist you with this necessary repair and to learn about your husband."
Fire officials included a few photos in the post, including one of the red, white and blue flag waving in the wind.
The post has received more than 3,000 reactions and 300 comments as of Wednesday night.
Multiple users praised the firefighters for their efforts.
"Well done guys! God bless!" one man wrote.
"Heartfelt story!" a woman chimed in. "Thank you PFD and to her late husband for his service. Nothing more beautiful than our American flag."
One man who said he was a veteran also praised the gesture.
"As I read about this service rendered by the Portland, Maine Fire Dept it comes to mind how important this act was," he wrote. "As a veteran myself, you can't imagine how this act touches the heart. Thank you so much for doing this and for what you all do everyday and night."