Maine deputy's suspected killer seen in new photos; $20G reward announced
The FBI and authorities in Maine said they're offering a $20,000 reward for information leading to the arrest of the man accused of killing a sheriff's deputy early Wednesday morning.
The agency's Boston office tweeted the poster about the wanted individual, John D. Williams, and shared new photos of him, including some that show off a variety of tattoos on his arms and chest.
Williams is "considered armed & dangerous," the poster said.
The search continued Thursday for Williams, 29, who has been accused of fatally shooting Corporal Eugene Cole early Wednesday morning on U.S. Route 2 in Norridgewock, located about 30 miles north of Augusta, authorities said.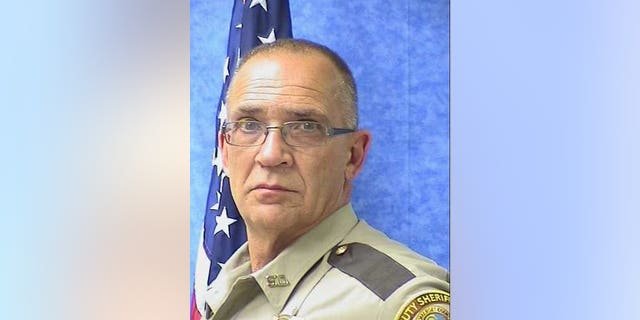 MAINE OFFICER SHOT AND KILLED BY SUSPECT WHO STOLE HIS CAR, ROBBED STORE
After the shooting, Williams allegedly stole Cole's cruiser and then robbed a convenience store, officials said. After fleeing the store, Williams reportedly abandoned the vehicle, which was found around 5 a.m., officials said.
Somerset County Sheriff Dale Lancaster said Wednesday that Cole "was one of the finest deputies that you would want to meet."
During a Thursday news conference, Lancaster issued a message to Williams.
"If John Williams is hearing this, I want you to turn yourself in," he said. "Please surrender peacefully."
OFFICERS KILLED IN THE LINE OF DUTY IN 2018
State Police Lt. Col. John Cote added that authorities believe Williams "remains somewhat contained in the immediate area" but the FBI bulletin was issued nationwide because they need to consider "the slim possibility that he may have been able to get out of the area."
Authorities described Williams as being 5-foot-6, 120 pounds and having blue eyes and brown hair.
Cole was a member of the sheriff's office for 13 years and had a son, according to authorities.
Fox News' Travis Fedschun and The Associated Press contributed to this report.