Mail by pail is name of game for Detroit's floating ZIP code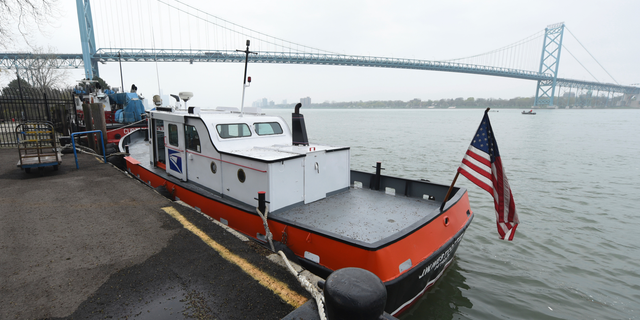 ABOARD THE J.W. WESTCOTT II – A family-run Detroit company that operates the nation's only floating ZIP code is halfway through its 144th season of making deliveries to passing Great Lakes freighters.
The J.W. Westcott II cruises the Detroit River from April to December, distributing mail and other items to larger vessels. The Westcott Co.'s 45-foot tugboat — ZIP code 48222 — hoists items up via rope and bucket. The old-school delivery method has come to be known as "mail by the pail."
Westcott owner Jim Hogan says he and his employees "laugh and kid ourselves about being in this Star Trek era and still doing it the Flintstone way."
Hogan is the great-grandson of company founder John Ward Westcott, who used a rowboat to make his first delivery nine years after the Civil War ended.