Magnitude 4.4 earthquake felt from New York City to Baltimore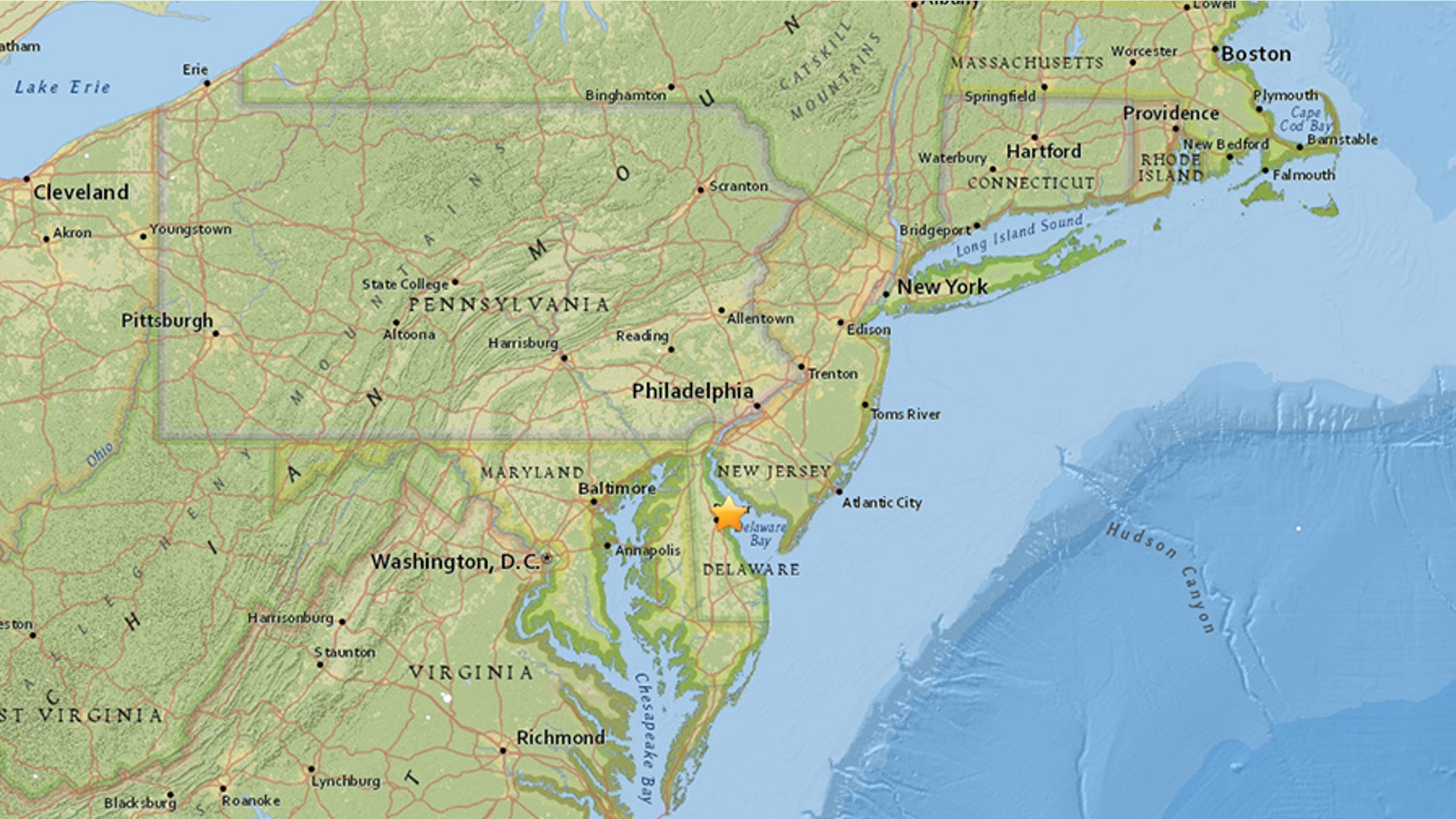 A 4.4 magnitude earthquake shook the east coast of the U.S. on Thursday, the United States Geological Survey (USGS) reported. There were no immediate reports of injuries or damage to buildings.
The USGS initially reported the magnitude at 5.1.
Social media users reported feeling the quake from Baltimore to New York City.
There is no tsunami warning, advisory, watch or threat, according to the National Oceanic and Atmospheric Administration.
John Bellini, a geophysicist with USGS's earthquake information center in Colorado, said any resulting damage would be limited. "It would mostly be a few items knocked from shelves, cracks in plaster," he told the AP.
The quake, which hit at 4:45 p.m. ET was centered about 6 miles east-northeast of Dover, Delaware. It was felt across Maryland, The Baltimore Sun reported.
"There are no reports of damage or injuries at this time," the Delaware Emergency Management Agency (DEMA) tweeted. "Anyone sustaining serious damage of an emergency nature to a building or home should call their local 911 center to report it."
"Do not call 911 to inquire if an earthquake occurred as it is important to keep the phone lines open for emergencies," the agency wrote.
The quake jolted downtown Dover, sending lawmakers and workers in the statehouse outdoors to see what happened. Police and emergency officials did not have any immediate reports of damage or injuries.
The Maryland Emergency Management Office said the earthquake was felt by many in the state neighboring Delaware to the west. The agency tweeted that people should "drop, cover and hold on if you feel the earth move."
Paul Caruso, a geophysicist with the USGS's earthquake information center in Colorado, said the quake was widely felt around the Mid-Atlantic region. Caruso said he didn't expect any significant damage, given the small size of the quake.
Sgt. Rene Carberry, a spokeswoman at Dover Air Force Base, said people on the military installation felt it; some went outside to see if something had fallen down. Carberry, who is from the West Coast, said she told co-workers, "I'm pretty sure this is an earthquake."
She said there were no signs of damage at the base, and no change was expected in its operations.
The Associated Press contributed to this report.