Madden NFL shooting survivor reportedly killed in car crash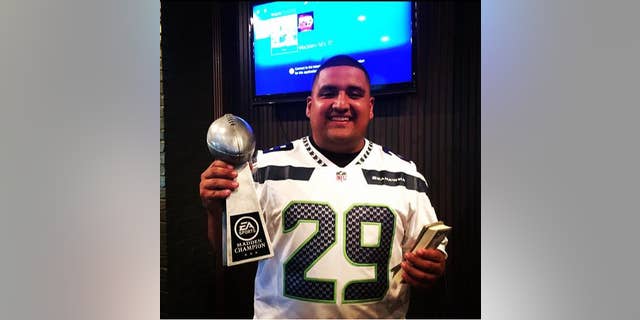 A survivor of lasts month's mass shooting at a Madden NFL tournament in Jacksonville, Florida, reportedly died Sunday in a car crash.
Ryen Aleman, 25, lost control of his car just before 4 a.m. on Sunday in Corpus Christi, Texas, KIII-TV reported, citing the state's Department of Public Safety.
Aleman's vehicle reportedly flipped "several times" and crashed into railroad tracks. He wasn't wearing a seatbelt and died after he was ejected from the car, according to the news station.
Aleman, of Robstown, Texas, was at The Jacksonville Landing on Aug. 26 when a gunman opened fire on other gamers participating in the Madden tournament. The shooter killed two people before he turned the gun on himself.
JACKSONVILLE SHOOTING VICTIMS REMEMBERED AS TALENTED GAMERS
Aleman told NPR he was playing the game when he heard gunfire pops behind him.
Thinking something was wrong, he told his opponent that they should "crawl down. Let's crawl to the restroom."
Aleman said the two stood on a toilet in the bathroom to hide.
"I can't tell you if we're going to stay alive or not, because if he opens this stall, he's going to shoot us," Aleman said he told the gamer hiding with him. "If he does, this could be our last day."
After the shooting, Aleman wrote on Facebook that "these past few days have been the worst feeling of my life."
In a later post, he wrote alongside a photo of him playing Madden: "Just enjoying what i love to do god gave me a second life and I'm enjoying it every single min nobody know when you can be gone just enjoy life and always do what you love."