'Mad Nailer' deliberately scattering roofing nails on a portion of Florida's US 1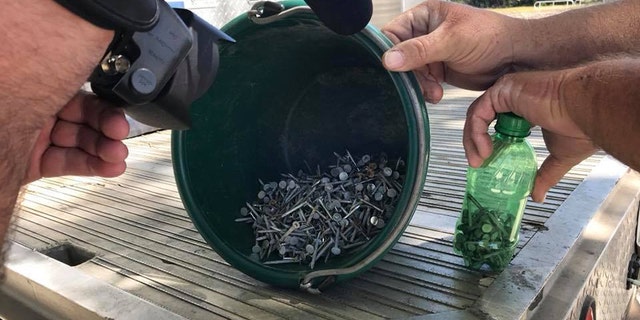 Officials in a central Florida town say they are trying to nail a "Mad Nailer" who is deliberately scattering roofing nails along the portion of U.S. 1 that goes through their community.
Bill Lindlau says the nails are being left in the roadway intentionally in Oak Hill, where he is a city commissioner.
"I have a public service announcement," he said on Facebook Wednesday. "There seems to be a 'Mad Nailer' operating in Oak Hill. He/she is throwing nails out at intersections along US1. It has been going on for some time."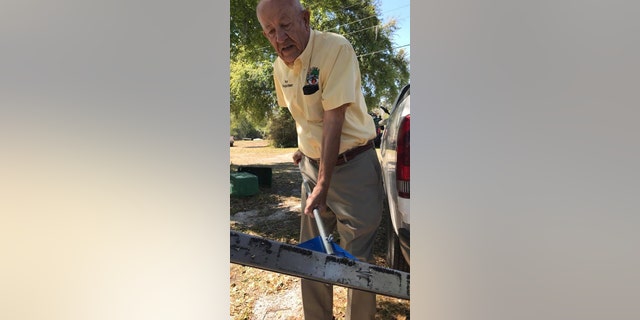 The nails have been responsible for flattening a number of tires, include one belonging to the wife of Oak Hill Mayor Doug Gibson, Fox 25 Orlando reported Thursday.
"The issue to me is safety," Gibson said. U.S. 1 runs through Oak Hill for about two miles.
Gibson ordered the purchase of three magnetic rollers to scoop up the nails. So far hundreds have been collected.
David Lee told the station he has spent more than $4,000 fixing and replacing tires on his work trucks due to the nails.
"They keep doing it. They don't give up. They just keep putting the nails out," he said.
Click for more from Fox 35 Orlando.