LSU investigates possible fraternity hazing in student's death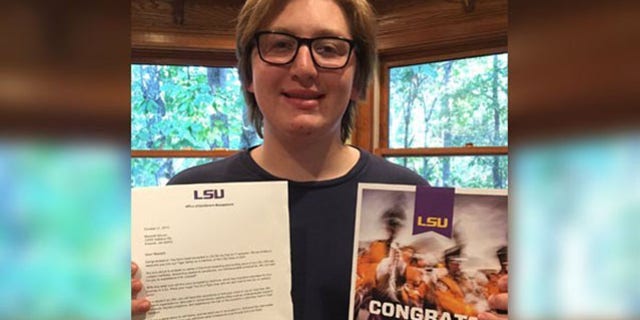 NEWYou can now listen to Fox News articles!
Police are investigating a Louisiana State University student's death as a possible fraternity hazing incident, university officials said Thursday.
Maxwell Raymond Gruver, an 18-year-old LSU freshman from Roswell, Ga., died Thursday after he was taken to a Baton Rouge hospital to be treated for an unspecified "medical emergency," said university spokesman Ernie Ballard.
An autopsy was planned for Friday morning. LSU president F. King Alexander said police are investigating allegations that alcohol was a factor.
"As we have continually warned over and over again, hazing is dangerous, irresponsible and unacceptable, and it will not be tolerated at LSU. Period," Alexander said.
Phi Delta Theta, the fraternity involved in the investigation, has been suspended by the university and its national chapter, according to Alexander.
Alexander said the university had suspended "all Greek activities" pending the outcome of the LSU police investigation of Gruver's death.
Alexander offered his "deepest sympathies and prayers" to the student's family and friends.
"The death of Maxwell Gruver was tragic and untimely. A young man's life was cut short last night, and we mourn the loss," Alexander said.
Alexander said he wasn't aware of any arrests immediately made in connection with Gruver's death.
Phi Delta Theta's national headquarters in Oxford, Ohio, didn't immediately respond to a request for comment sent through its website.