Louisiana girl, 7, goes to Chicago to hug police officers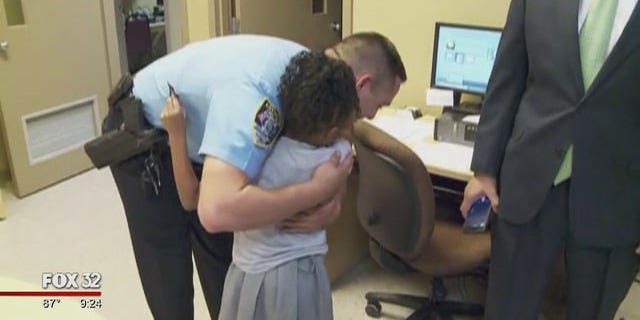 A little girl with a big heart is on a mission to show her gratitude and appreciation to police officers from coast to coast.
And on Monday, that mission to hug a police officer in every state in the country brought Rosalyn Baldwin to Chicago.
The 7-year old says God told her to embrace her heroes.
Rosalyn Baldwin, who's from Louisiana, has come to Chicago with a single purpose -- to embrace members of the city's police department. It's a goal she set for herself soon after three police officers in Baton Rouge were murdered in an ambush attack.
She says they're killing my heroes, they're killing everybody's heroes, she said something needs to happen, some love needs to go out there," said mother Angie Baldwin.
Angie Baldwin says soon after the ambush, her daughter began asking questions about the police and about the dangers they face every day in the line of duty. Rosalyn soon became consumed with the idea of reaching out with a message of love.
Click for more from Fox32Chicago.com.