Louisiana cop sues Black Lives Matter after being wounded in deadly ambush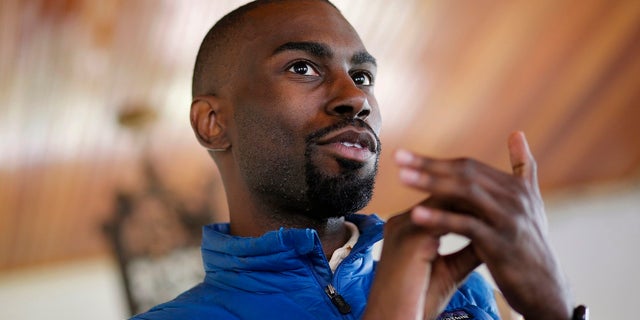 NEWYou can now listen to Fox News articles!
An unnamed Louisiana officer has sued Black Lives Matter and several of the movement's leaders Friday after last summer's ambush of law enforcement officers in Baton Rouge.
DeRay Mckesson, a member of the activist movement who has been involved in the Ferguson, Mo. and Baltimore, Md. protests, and four other Black Lives Matter leaders have been named as defendants in the suit. It was filed on behalf of one of the officers wounded in the July 17 attack by Gavin Long, a black military veteran, who killed three other officers in Baton Rouge before he was shot dead.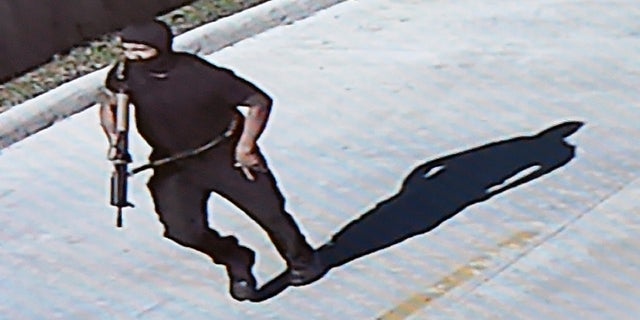 The suit does not name the officer, but its description of the plaintiff matches that of East Baton Rouge Parish Sheriff's Deputy Nicholas Tullier, who has injured during the ambush.
ALTON STERLING PROTESTS: SEVEN ARRESTED OUTSIDE BATON ROUGE POLICE HEADQUARTERS
Long shot Tullier in the head, stomach and shoulder, leaving him with brain damage. In December 2016, the 42-year-old father of two emerged from a vegetative state and regained some movement in his body.
The same attorneys who filed Friday's suit previously sued Black Lives Matter and Mckesson on behalf of a Baton Rouge police officer who was injured last year at a July 9 protest over a deadly police shooting.
"This is quite a world," Mckesson told reporters on Friday when informed about the lawsuit.
Long, 29, from Kansas City, Mo., was armed with a semi-automatic rifle when he killed three officers and wounded three others outside a convenience store and car wash near Baton Rouge police headquarters.
Long had posted rambling internet videos calling for violence in response to police treatment of African-Americans, which he said constituted as "oppression." He apparently posted a YouTube video from Dallas on July 10, three days after a sniper killed five officers and wounded nine others there.
LOUISIANA REP. CLAY HIGGINS CRITICIZED BY AUSCHWITZ MEMORIAL OFFICIALS FOR FILMING VIDEO IN GAS CHAMBER: 'IT'S NOT A STAGE'
Long also left behind a note saying he believed he had to inflict harm "upon bad cops as well as good cops in hopes that the good cops (which are the majority) will be able to stand together and enact justice and punishment against bad cops."
Long's attack came two weeks after the fatal police shooting of Alton Sterling, a 37-year-old black man.
Mckesson was arrested in Baton Rouge during a demonstration protesting Sterling's death on July 9.
Friday's lawsuit claims Mckesson was "in charge of" a July 9 protest that "turned into a riot." Mckesson "did nothing to calm the crowd and, instead, he incited the violence" on behalf of Black Lives Matter, the suit alleges.
The suit describes Long as an "activist whose actions followed and mimicked those of" the sniper who killed officers in Dallas days earlier. The suit also claims Black Lives Matter leaders incited others to harm police "in retaliation for the death of black men killed by police" and "all but too late" began to denounce the shootings of police after the Baton Rouge attack.
Mckesson said he has not spoken to his attorney, Billy Gibbens, about the lawsuit. Last month, Gibbens argued that Black Lives Matter cannot be sued because it is a movement not an organization. The federal judge assigned to the suit has not ruled on that case.
The Associated Press contributed to this report.