Los Angeles teacher charged with molesting 23 children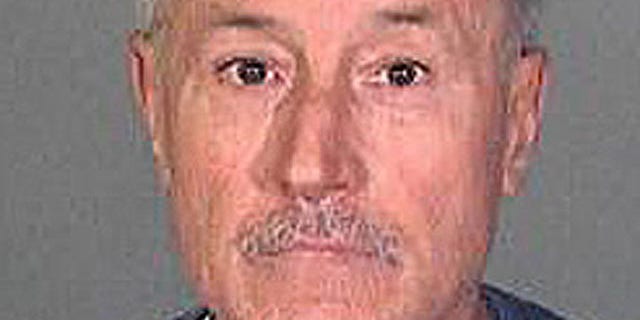 LOS ANGELES – A U.S. school teacher bound and gagged nearly two dozen children, put cockroaches on some of their faces and posed in photos with them, possibly inside a classroom, the Los Angeles County Sheriff's Department said Tuesday.
A department statement said 61-year-old Mark Berndt was arrested Monday and remained jailed Tuesday on $2.3 million bail. The district attorney's office said Berndt has been charged with committing lewd acts with 23 boys and girls ages 6 to 10, according to the Associated Press.
The investigation began when a film processor gave authorities about 40 photographs depicting blindfolded children in a classroom with their mouths taped shut.
Some of the photos showed girls with what appears to be a spoon up to their mouths as if they were going to ingest a clear-white liquid. A spoon and container found in trash in Berndt's classroom tested positive for semen, the sheriff's department statement said.
Some of the children's mouths and faces had large, live Madagascar-type cockroaches on them, according to the statement.
Some photos showed Berndt with his arm around the children or with his hand over their mouths.
"I am sickened and horrified by the behavior of Mark Berndt," Los Angeles Unified School District Superintendent John Deasy said in a statement.
Sheriff's Lt. Carlos Marquez of the Special Victims Bureau said it was determined the children were given semen on a spoon or on a cookie. Marquez said the children reported they didn't like the taste.
The children reportedly told police their teacher said it was a game and the substance was "sugar," according to MyFoxLA.com.
Authorities are recommending the children be tested for sexually transmitted diseases.
Berndt is charged with committing lewd acts between 2008 and 2010. He worked for more than 30 years at Miramonte Elementary School in south Los Angeles. The school serves a poor, mainly Hispanic neighborhood. More than half of its approximately 1,400 students are still learning English, according to the school's website.
Berndt was immediately removed and fired when police informed the school district, Deasy said.
None of the alleged victims told anyone about the incidents and photos, Marquez said.
"They didn't know they were being violated in that manner. They just thought it was a game," Marquez said.
The incidents occurred during school hours but not all the children were Berndt's students, Marquez said.
Berndt has never been married, has no children and there's no indication of a previous arrest record, authorities said.
The sheriff's department said a search warrant served on Berndt's home led to the discovery of more than 100 similar photographs depicting children.
A DVD depicting adult sexual bondage activity "which mirrored the bondage-type photos of the children" was also found during the search, according to authorities.
"The adults in the bondage video were not identified and the images in that video are not a crime," the department said in a statement.
The department said about 10 children seen in photos have not been identified.
The Associated Press contributed to this report.
Click for more on this story from MyFoxLA.com
LA Teacher Arrested For Lewd Acts With Students: MyFoxLA.com