Logger falls into sinkhole, spends nearly 24 hours before being rescued
A logger in Washington state wasn't sure he'd see daylight again after he ended up falling into a sinkhole on Monday and spending nearly a day underground waiting for help.
Bill Burke told Q13 FOX he was working a logging job in a wooded area outside Montesano, located about 100 miles southwest of Seattle, when he stepped the ground and fell into the 16-foot hole.
"Next thing I know, one foot went down and then both my feet went down. And next thing I know, I'm up to my arms. And then all at once, all the sticks and everything that was holding me up broke, and down I went," he said.
The logger tried to claw away at the soil for hours in an attempt to make some steps along the side of the hole to get out.
"It was dark down there like you wouldn't believe," he said.
The experienced logger said he always carries a whistle on him, and blew it through the cold night.
His rescue came after logging buddy and former firefighter Jimmy Stennett had agreed to help him on the job the next morning.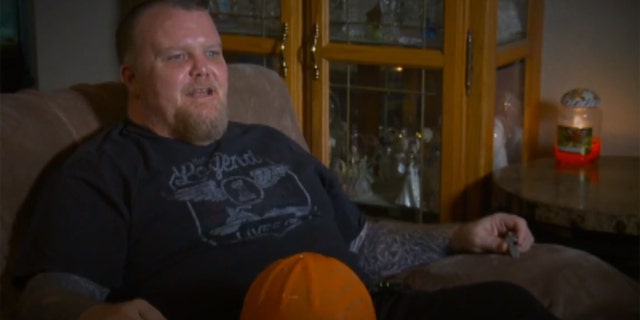 "I'm waiting and his wife calls me at 6:17 and she says have you seen Bill? And I say no and she says, 'Well, he never called last night,'" Stennett told Q13 FOX.
HUNTERS, GAME WARDENS RESCUE MOOSE TRAPPED UP TO ITS NECK IN MUD
Stennett said he arrived at the site and found the Burke's truck, but didn't have phone service in the area. After driving away to call Burke's wife and 911, he then went back to the area to resume his search.
That's when the former firefighter discovered his friend had tossed a clue above ground -- his hart hat.
"Over to my left I see his hard hat under some ferns and I reach down and picked it up," he said. "And when I picked it up I see a hole (in the ground) about this big on the other side and I look down and see movement and I said, Bill? And he looked up and said, 'Jimmy!'"
Rescue crews were eventually able to get the logger out of the sinkhole, who was cold but didn't sustain any injuries.
"I had a sneaking hunch that if anybody was going figure this out, if Jimmy made it down there, he'd be the one," Burke said. "Jimmy's a hero to me. He's a super hero and I'm here."