Lockdown lifted at Washington state Capitol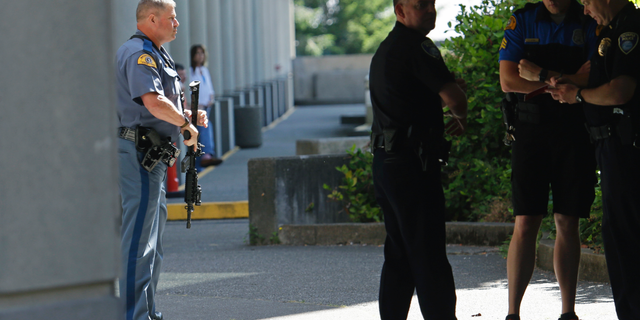 OLYMPIA, Wash. – A lockdown at the Washington state Capitol was lifted Wednesday after law enforcement officers responding to a report of possible gunfire didn't find anything suspicious.
Washington State Patrol spokesman Kyle Moore said that a state employee called 911 at 9:14 a.m. after a person leaving a state building made a comment about hearing suspicious noises that sounded like gunfire. Authorities don't know who made the comments, and the person has not been located, Moore said.
Troopers and Olympia police searched two state buildings and a parking garage "and did not find any evidence of any gunfire, of any gunman or of any victims," Moore said.
The state law enforcement agency planned to bring in a bomb squad to do another search as a precaution, but all buildings were opened to employees and the public just after 10:30 a.m., he said.