Live WWII Mortar Found in Car in Alabama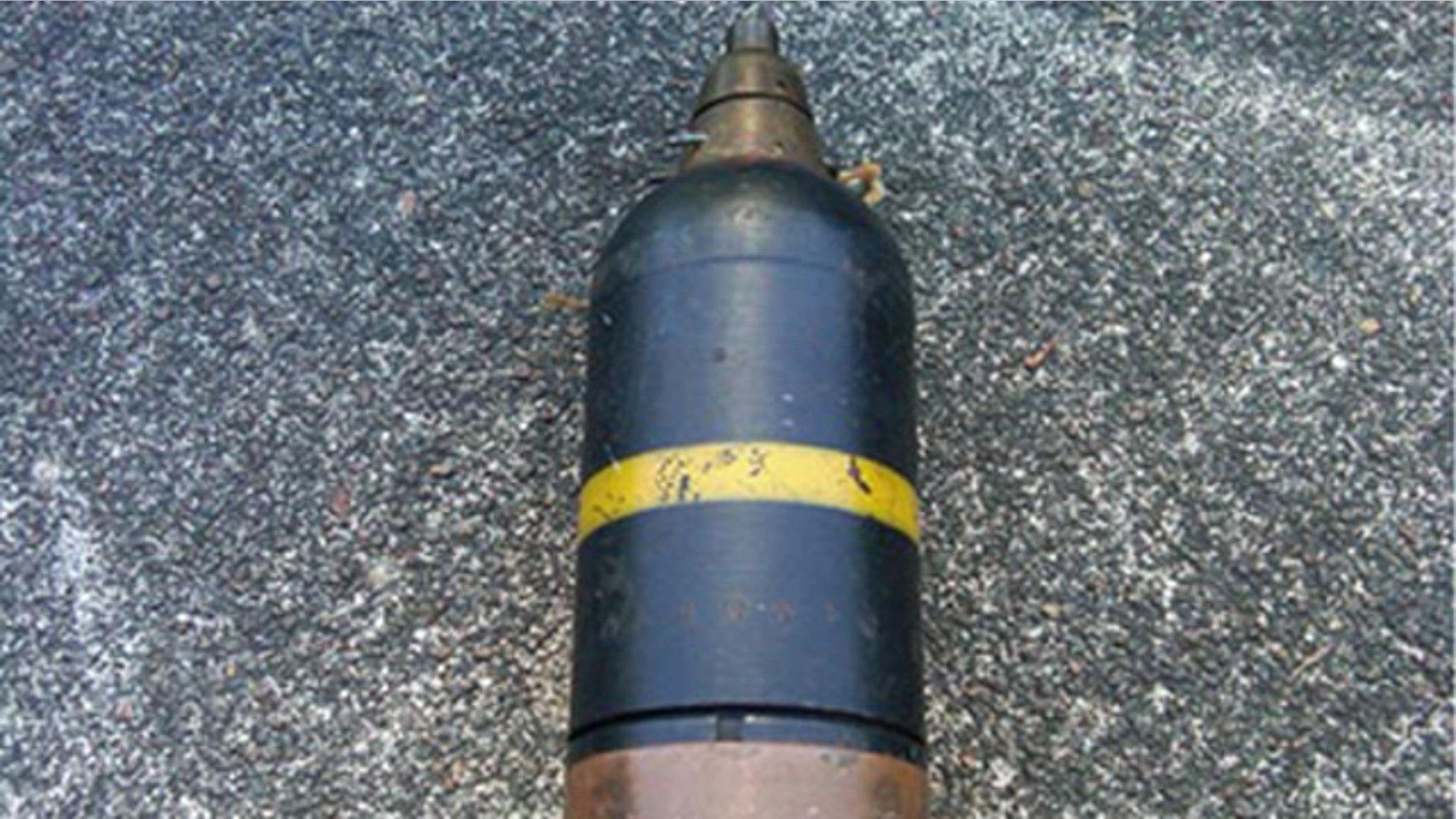 Police in Birmingham, Ala., discovered a live WWII mortar in a car during a traffic stop Wednesday morning.
The discovery came after the car's driver was arrested due to an outstanding warrant. A female passenger in the car was also arrested after she allegedly became disruptive.
Following both arrests, the officers were preparing the car for towing when they noticed the mortar inside, MyFoxAl.com reports. Bomb squad units safely removed the mortar from the car.
Agents with the Bureau of Alcohol, Tobacco and Firearms told MyFoxAl.com the mortar was used in World War II -- and apparently on the Japanese side.
The driver said the mortar was a gift from his grandfather and he used it as a paperweight, The Birmingham News reports. Birmingham police are unsure if the driver will face charges for having the mortar in his car.