Little Rock settles lawsuit over deadly 2010 police shooting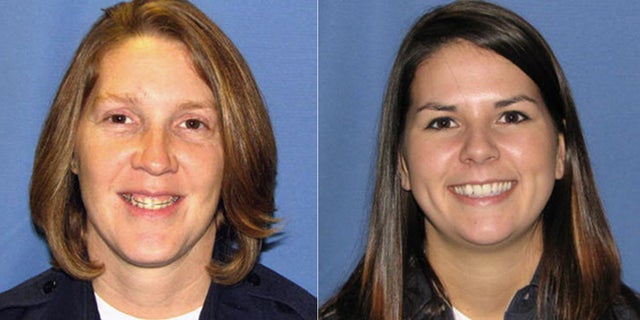 NEWYou can now listen to Fox News articles!
Little Rock agreed to settle a lawsuit Friday from the family of 67-year-old black man who was fatally shot in 2010 after two white off-duty police officers entered his apartment without a warrant, a city official told The Associated Press.
The lawsuit was filed after the death of Eugene Ellison, the father of a current Little Rock police officer and a former officer. The city agreed to settle the years-old case, which was scheduled to go to trial on Monday, in part because of years of possible appeals, City Attorney Tom Carpenter said.
The suit alleges that Officer Donna Lesher and Detective Tabitha McCrillis unlawfully entered Ellison's home while the two officers were working as private security guards on Dec. 9, 2010, and that Lesher improperly used deadly force following an argument and scuffle.
Prosecutors declined to press charges, saying the officers' attempts to use non-lethal means to subdue Ellison had failed. Both officers are still with the Little Rock police department.
An attorney for Ellison's family didn't immediately return a call on Friday seeking comment on the settlement, which Carpenter said includes about $900,000, a memorial bench and an apology letter that doesn't admit liability.
The officers have said they noticed through an open door that Ellison's apartment was in disarray, and that when they asked if he was OK, Ellison responded with an ambiguous "What does it look like?" The city has said the apartment was disheveled, with a glass-topped table shattered in an area in front of Ellison, and the manner in which he spoke left the officer wondering if he was really OK.
As the officers checked on Ellison, according to city attorneys, he became "mouthy." After a struggle, Lesher fired twice, believing Ellison was reaching for a cane that he could have used to strike her after refusing her commands to lie down.
Carpenter said Friday that the decision to settle the lawsuit was brought on by several factors, including a discussion during a pre-trial conference last week with a federal judge. The judge noted that the case would likely be in litigation for years because of unique constitutional questions that could be raised on appeals, Carpenter said.
The judge "told us this is a case that's going to be around for four or five years... so he urged us to consider coming together," Carpenter said. "When a federal judge makes that kind of comment, you take it into consideration."
Carpenter said the cost of continuing the litigation -- and for the litigation over the past five years -- would have been more than the settlement amount reached.