Little Rock already matches last year's homicide mark with 42nd killing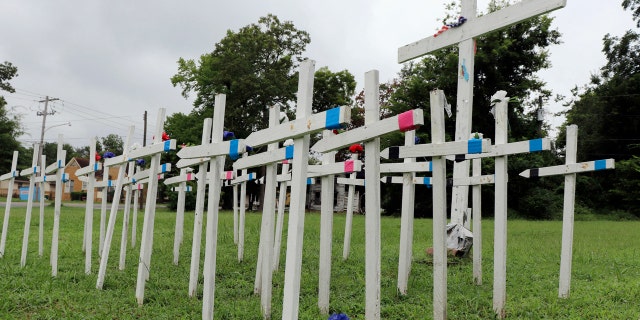 Arkansas' capital city is on pace for its deadliest year in decades after a string of recent murders shook Little Rock.
Little Rock police said the city's 42nd homicide victim was reported Monday, a man who was found face down 10 feet off a frontage road near Interstate 30. The city's 42 homicides so far this year are a stark increase from the 19 total killings in 2016.
Police spokesman Lt. Steve McClanahan told the Associated Press a passer-by called to report seeing a body about three blocks away from where shots had been reported overnight.
"He's far enough off the roadway that I guarantee you hundreds of vehicles drove past him this morning before this person saw him. No doubt," McClanahan said.
Antwon Bryant, 28, of Little Rock, had been shot multiple times, and an autopsy was ordered, a police statement said.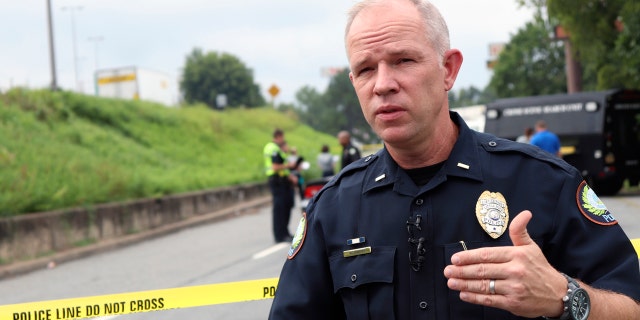 The death, plus two others since Friday, puts Little Rock on a pace to approach an annual total not seen since the city's gang wars of the early 1990s -- a conflict so bad HBO aired a documentary about it: "Gang War: Bangin' in Little Rock."
Justice Department figures showed 68 deaths in 1993 attributed to murder or manslaughter, but McClanahan told the AP other killings, such as justifiable homicide, pushed the total to 78 that year.
Mayor Mark Stodola, who was the local prosecutor during the height of Little Rock's gang wars, said the prevalence of drugs -- plus people wanting to take the law into their own hands -- was driving a general crime rate increase. The gang wars in 1993 were largely about territory.
"We went the month of June without a homicide, and now we've equaled what we had last year and we have four-and-a-half months left in the year," Stodola said. "I'm hoping and praying that these people who are using violence to settle their differences will come to their senses."
He said the city is offering $10,000 rewards for information leading to a homicide conviction.
The uptick in violence made national headlines in June, when 25 people were shot after gunfire rang out at a rap show at a downtown nightclub.
After the shooting, the mayor announced a series of initiatives to address crime in the city, in addition to the creation of an FBI-lead task force to target violent crime, Arkansas Online reported.
"It's not good for residents, it's not good for business, it's not good for visitors, it's not good for day-to-day going about our lives," Police Chief Kenton Buckner told the newspaper Monday at the scene of a triple shooting. "So it's frustrating to everyone who has any kind of vested interest in the city of Little Rock."
Community activists are also trying to combat the crime spike by telling witnesses they should not be afraid to come forward.
"You've got to keep this on people's minds: We've got to turn these people in," Rev. Benny Johnson, a longtime leader of the Stop the Violence movement, told the AP. "It used to be your neighbor would get on you if they saw you do something. Now people don't even know who their neighbors are."