'Little Jacob' ID'd months after body was found on Texas beach; mom, her girlfriend arrested, police say
The body of a boy dubbed "Little Jacob" was identified on Wednesday, nearly a year after his body was found on a Texas beach which prompted a nationwide search for his relatives and those possibly involved in the child's death.
Galveston police announced the child investigators have been calling "Little Jacob" was a 4-year-old boy named Jayden Alexander Lopez, from Houston. His mother, Rebecca Rivera, 34, and her girlfriend, Dania Sarai Amezquita Gomez, 31, were arrested this week and charged with tampering with/fabricating physical evidence, one of them a felony charge.
"It is believed that both of them were present when he [Lopez] was dead, and that both of them came to Galveston [from Houston] and dumped his body. They are both being held in Galveston County jail," police said at a news conference.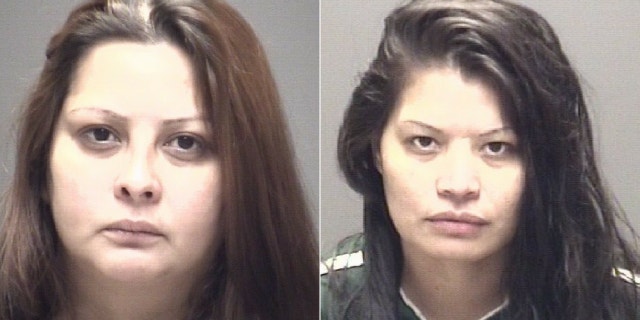 Authorities did not reveal the exact cause of Lopez's death, or whether Rivera was involved in the child's death.
Lopez's body was found naked on a beach in Galveston on Oct. 20 by a passerby. For months, authorities searched for clues and tips to identify Lopez after DNA testing came up short.
$10,000 REWARD IN CASE OF MYSTERY BOY, 'LITTLE JACOB,' FOUND DEAD ON TEXAS BEACH
Authorities initially believed the child's body belonged to a boy who was 3 or 4 years old. The body showed signs of neglect and abuse, leading police to believe the boy did not drown. An autopsy also revealed the child died sometime between Oct. 17 and Oct. 18 and had been in the water 12 to 48 hours.
"No one reported Jayden as missing. No one was looking for Jayden. We had to become his advocate," FBI Supervisory Senior Resident Agent Bryan Gaines said on Wednesday.
In search of more tips, police released an a crime scene photo of Lopez's face and another sketch that removed signs of decomposition in hopes that someone would come forward with information. FBI and Galveston police offered a $10,000 reward last November.
Police out of hundreds of tips that investigators recieved in January, two eventually led to Rivera and Gomez's arrest.
Lopez was under the care of Rivera and Gomez at the time of his death. Police were able to positively identify Lopez after matching a DNA samples.
Lopez was never reported missing before his death, the FBI said.
Police said in October that the case was "extremely unusual" for Galveston Island.